July 2007 Most Popular Posts
Below you will find the most popular posts of July 2007, make sure you have not missed any.
Get My Best Internet Marketing and Entrepreneurship Tips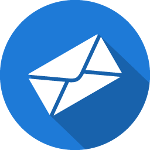 Don't worry, I only send out emails once or twice a month.
But when I do, it's because I have something valuable to share!
You don't want to miss those, and it's completely free!
3 Responses to "July 2007 Most Popular Posts"
Noel Gourdin

Just about every day you inspire me to act and make my sites better.

God bless you,
Paula
Comments are closed.