June 2007: Most Popular Posts
Get My Best Internet Marketing and Entrepreneurship Tips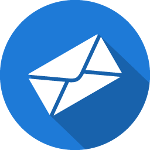 Don't worry, I only send out emails once or twice a month.
But when I do, it's because I have something valuable to share!
You don't want to miss those, and it's completely free!
1 Response to "June 2007: Most Popular Posts"
Ramkarthik

Read all the June articles. I liked everything. Waiting for more such articles.
Comments are closed.