Let's Write an eBook Together!
The idea of writing an eBook with collective efforts has been on my mind for a while now, so let's give it a try. Basically I want to create a project that would group together the ideas and tips from different people, in a way that it would benefit both the collaborators and the end user (i.e. the readers).
The Process
The topic for this eBook is going to be "Tips, Tricks and Strategies to Make Money Online." It is an not the newest of the topics, I know, but you can't deny that it is a very popular one. Additionally, the collaborative format will add some freshness to it, because on the same eBook you will find the tips and opinions from a wide range of people, all with different backgrounds and experiences on the Internet.
The creation of the eBook will be pretty simple. Participants will send me their tips, tricks or strategies to make money online, and I will organize them together. Each page will feature one different person.
Once the eBook is formatted, styled and ready to go, I will release it on Daily Blog Tips, and all the participants will be allowed to release it on their websites or blogs, too.
Why You Should Participate
I know that I need to make the project beneficial for everyone involved, so here is why you should participate.
1. First of all it might help you with your brand. Your name and website URL will be featured on top of the page where we will include your submission. I can't know for sure how many people will end up downloading the eBook, but there is a possibility that thousands of people will, and they will all come across your name.
2. Secondly, I want to make sure that the participants will also gain traffic out of the eBook. How so? In the end of each submission, we will include 3 links to popular or useful posts on your blog. You are free to choose what those 3 posts are going to be (I will just have some editorial control to make sure they are indeed useful and related). These 3 links are optional though.
Here is how a page of the eBook would look like:
3. Finally, the participants will also have the right to distribute the eBook to their email or RSS subscribers (but you won't be able to offer direct downloads for the eBook).
This could be useful for people looking to build an email list, or to give your visitors an incentive to subscribe to your blog.
Rules for Participating
If you want to participate, all you need to do is to send me an email (danielATdailyblogtips.com) with your tips, tricks or strategies to make money online. For example, you could write about the importance of networking with people online, or you could share an strategy to make money with mini websites and Google AdSense.
The better your advice or strategy, the higher the chances of someone deciding to click on the links to your blog posts.
Your submission must have between 200 and 300 words. Make sure to include the 3 posts that want to appear on your page as well (and please proofread!)
The deadline for the submissions is next Wednesday, February 4 (midnight EST).
Get My Best Internet Marketing and Entrepreneurship Tips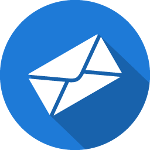 Don't worry, I only send out emails once or twice a month.
But when I do, it's because I have something valuable to share!
You don't want to miss those, and it's completely free!
59 Responses to "Let's Write an eBook Together!"
Rajeev Edmonds

Nice Idea Daniel, I'm sure hundreds of entries are going to flood your inbox 🙂

Sohail

i am sending you my ideas for sure 🙂

Daniel Scocco

I am looking forward to them guys.

Raj

With great pleasure, I'm joining you. No ideas of what to write as of now but still count me in.

SEO Tips

Great idea Daniel but don't you think 200-300 words is a little restricted? If its a page of text each then wouldn't we be looking at 400-500 words?

Good idea and I shall be entering.

Daniel Scocco

@SEO Tips, 300 words is more or less what it will take to fill 1 page, with the eBook format, that is why I've chosen that number.

Plus, this will ensure people will be concise and will go straight to the point 🙂 .

Ignacio

Considering I have US$ 15,03 in my Google Adsense Account since Jul 2008, I think I'm not the best to speak about this topic 😀 Though, I have a few ideas.

But I'll read those tips for sure!

TechZoomIn

Awesome idea Daniel. I got a tip to send you,but need to compose in well format.

I will send you that soon.

Ben Moreno

I am sooo in on this one!

Blain Reinkensmeyer

Ebook entry mailed over!

SATISH — Technotip.org

Great opportunity for DBT readers.

Sent my idea's. Thanks for the opportunity.

Whibb

That's a great project Daniel. And I really liked your idea of not giving a book as a direct download. And as you said this can convert visitors to potential subscribers too. Will definitely try to post!

—
Himanshu

LGR

Great idea. I will have to take some time and work on this.

InternetHowBlog

I think it is very good idea. I think I will send you my article within few days.

Amanda – ExtraHourdinaryParenting

I love this! I sent my entry in about an hour ago. Thanks for organizing!

Cammy

As someone who is just learning the ropes, I have to tell you that I *love* this idea. Not as a contributor, but as a reader. Can't wait to see the finished product. (Let me know if you need a proofreader–no charge. *g*)

joe gelb

This is the best blog together Idea I have seen ever. I'm in.

emi

I am ready to participate and send you unique ideas for sure.

Dwayne

Love the idea.

Unfortunately, my niche isn't making money online. I hope you don't mind if I "steal" your idea. I have been thinking of a project very similar, so I appreciate being able to see how you are actually pulling this off.

I have had the post written for awhile, but just redid it using your post as a model (and just added a little link love back here of course : ) ) .

Fabulous idea!

Raju

Hi Daniel,

how many pages will be there in the eBook?

Ajith Edassery

Hey, this is a cool concept and let me give it a shot…

Daniel Scocco

@Raju, tough to say as I don't know how many people will send their tips.

~Kat~

I am going to have to write a page for this just so I can be sure to get a copy of the ebook! I hope I can find the time.

Great idea!

Brian

I will send my ideas this weekend. Hopefully not too late.

Vidyabhushan

Let me get ready too.I will be able to write an article but not give three links as my blog is at a nascent phase now.

Mr. I

I will be sending too!

Aravind Jose T.

I'm in.

Netvalar

I think I know just the subject matter but need to think about it a bit 1st by feb 4th should be easy. The tough part will be 3 urls from my blog as my focus is record label 2.0 rather then marketing itself.

Admittedly though social marketing has a huge impact on the subject so I should be able to pull off 3 URLS

Netvalar

Well I suppose that was easier then I expected submission sent. The article itself was an attachement I am a bit under tech with my E-Mail and Word Processing combination at the moment. You know it is the simple things in life we neglect to learn.

Rahul Jadhav

Hi Daniel I have already sent an enrty. But my article is little over 300 words. I hope you accept it 🙂

diabetes man

that's great opportunity….thanks

Daniel Scocco

@Rahul, if it's 310 words, thats OK. If it's 360, then I am not sure.

Rahul Jadhav

Its 350…..can i send my entry again after editing??

Daniel Scocco

@Rahul, I guess.

Weird how people have trouble sticking to the rules huh 🙂

Rahul Jadhav

Sorry….i should have been more careful

Kurt Avish

Great idea. Got that in your newsletter too. I'll share some of my ideas and send it to you on Saturday. Great idea btw.

Rahul Jadhav

Sent you the article again. This time its 272 words. Sorry for all the problem. Hope my article get included in the E-book 🙂

borakblog

i wanted to join but i'm still naive :):)

Bounama

Great idea Daniel.
You can coount on me. I can't imagine how nobody else had
think of this. Not of my knowledge i mean.
It's my first try but, i will roll-up my sleeves for the task.

Hendry Lee

I'll submit an idea.

Which format do you prefer? Plain text? Word document? Or pasted right in the email?

Daniel Scocco

@Hendry, any format is fine.

Jéssica de la Portilla Montaño

I will send this info to my webmaster as he owns one of the most visited blogs @ Mexico (www.antidepresivo.net).
I'd love to contribute to your e-Book. My blog's about literature and although it has a good ranking, I've never seen a cent 😛
Anyways, I know I might be helpful as I love translating and I guess my Spanish is better than my English, haha. So, I'm in.
Greetings from Mexico City.

Viraj

I have a doubt daniel…do i need to send stuff that is unique and not yet posted on my blog or can i send snippets of my already published items ??

Daniel Scocco

@Viraj, both work.

Ebooks Site

Very good content and I will be very happy to contribute this blog.

kestia Mangura

I'd like to, but i am a bad writer

Brian D. Hawkins

It sounds a lot like Mert Erkal's original version of Bloghology. That seemed to work out for everyone involved including myself. It's a great idea and I'm looking forward to seeing the ebook.

binaryday

I just sent you a wordfile with my idea for making money online. Will you let me know if it is acceptable or not?

Thanks

Sohail

i have sent you my entry Daniel. Is that OK?

Allan Ward

Great idea Daniel,
I sent you my contribution last night.
Good luck with the e-book – it's a great idea.

Rajasekharan

Deadline over. Awaiting the final product.

SATISH — Technotip.org

Eagerly waiting for any update on the e-book.

Binaryday

Any updates yet? I would guess all of us deserve at least a comment stating when you intend to publish the book.

Aravind Jose T.

Is it published ?
Updates ?

SATISH — Technotip.org

@Rajasekharan, @Binaryday, @Aravind Jose T., The ebook will not be published on DBT for some reasons. But I released the ebook on my blog and I have also mentioned the reason why it was not released on DBT. If interested, please visit http://technotip.org/free-ebook-download-tips-tricks-and-strategies-to-make-money-online/

Bounama Diallo

My greatest wish is to start writing that ebook of mine.
i don't stop postponing it again and again.
i decide to start sending chapters or articles soon

Nabil

My partner introduced me.
I want to be a writer but don't know
where to start from.

ravi

With great pleasure, I'm joining you. No ideas of what to write as of now but still count me in.

SATISH

@ravi, This assignment is over and the ebook has been released. You can get more info about this on my blog http://technotip.org/free-ebook-download-tips-tricks-and-strategies-to-make-money-online/
Comments are closed.