May 1st RSS Awareness Day: Get Involved
Back in 2005 5% of the Internet users said they were using RSS aggregators or XML readers to get the news and other information delivered from blogs and content-rich Web sites as it is posted online (according to the Pew Internet Project).
Feedburner recently reported that they track around 60 million RSS subscribers. Even if we bump that number to 70 million RSS users (counting people that use RSS with other applications or platforms) this would still convert to a meager 5,4% of the Internet users around the world, as of today.
What is the takeaway message? Only a very small percentage of the Internet population is aware of the RSS format and its benefits.
If you have been using RSS (either to syndicate content or to consume it) you know how useful the format is. It allows users to stay connected with different websites and applications, especially those that are updated regularly.
So it is a pity that such a tiny part of the web users are using RSS. The question that came into my mind was: is there anything we can do about it?
Yes, let's create an RSS Awareness Day!
Objective
The objective of the RSS Awareness Day is to get as many people as possible talking about RSS and its benefits on May 1st. Bloggers and blog readers are already aware of the RSS format, but if enough of them talk about it perhaps the mainstream media will cover it as well, and the general public will get exposed to it.
If people start reading about RSS and how it can help them everywhere, I am sure that some will get curious at least to try it out. Over the time the usage of the format should pick up, and all the Internet users (including content publishers) gain from it.
How to participate
There are several ways to participate (none of them require that you link back here, in fact we will be creating a special site for the event on RSSDay.org):
Blog about it: on May 1st write a post or article on your website about RSS. You can just mention that it is the RSS Awareness Day and link to some RSS resources, or you can explain what RSS is and teach your readers how they can make the most out of RSS. You can even write a poem about RSS, there are no limitations here.
Use a badge or banner: We will be hiring a company (if you wanna help with the badges let us know) to produce several badges and banners that you can use on your site. You can use them throughout April or just on May 1st.
Help spread the word: see the section below.
Help spread the word and win prizes
Since the goal of the project is to get as many people as possible involved, we thought about giving out some prizes to people that will participate. Anyone writing about the RSS Awareness Day or using one of the banners until April 30 (May 1st won't count cause that is the event itself) will be included on a random draw for the following prizes:
Update: I will be creating a website on RSSDay.org so that everyone can link there on May 1st. I will include information about what is RSS and how people can use it.
Update 2: The prize draw was slightly altered as well. It was prolonger until April 30.

Update 3: I just published a new post updating the list of sponsors.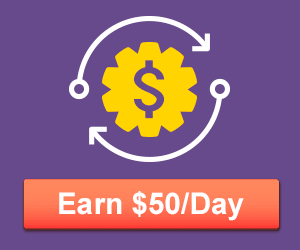 Get My Best Internet Marketing and Entrepreneurship Tips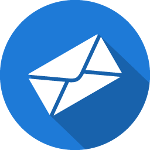 Don't worry, I only send out emails once or twice a month.
But when I do, it's because I have something valuable to share!
You don't want to miss those, and it's completely free!
225 Responses to "May 1st RSS Awareness Day: Get Involved"
Matt

Awesome idea! I hope it catches on, I'll be getting involved for sure as I'd love to raise more awareness of RSS feeds outside the normal blog audience I have currently..

Cheers
Matt

Dannie

That is a fantastic idea and it will really benefit the readers of non-tech content like my sports audience. Will come up with something to promote this.

Robin

I'm in. To be honest not for the prize but won't reject for the SEO Book training program. Does blogging on foreign language count on this?

nick

This is nice! Even without the prize my blogs will surely participate. 🙂 I hope lots of bloggers too 🙂

Daniel Scocco

Robin, absolutely, any language and country is welcome.

David Bradley

I had a go at starting an RSS awareness campaign last year – called Click an Orange, it got some interest, but not a lot, needless to say. I hope your campaign has more success.

db

Daniel Scocco

Thanks David, yeah I searched the web but could not find any major one, that is why I decided to try this out.

Mayooresan

Wow.. it sounds cool..
I'm gonna write an article now itself..!! waiting for the badges!!!

David Bradley

Yeah, that was what I found! I've given you a plug in my original post and will do a short write-up nearer the time.

db

Daniel Scocco

Appreciated. No need to link here, just write about the RSS day if you want.

Gleb

I really like the idea, will definitely prepare something for May 1st.

George

Daniel,

Great idea! I think this is going to be a big success.

I will put in on my calendar to participate. As long as my wife doesn't give birth before then I plan on doing this.

Rajeev Edmonds

Great Idea…

Just tweeted about it, with link to this post. Soon going to post about it.

GolfSpy X

SInce the day I read the press releases on RSS I was confused and I was fairly savvy.

It needs another name, like "Get Your News" or "News ToGo" in my opinion.

It needs to be self-explanatory and transparent for people when they see it.

Daniel Scocco

GoldSpy, the name is fairly simple, people just need to get a bit curious to understand how it works.

killlashandra

Great idea! I love this feature and know other bloggers I read do not use it. I've got pans to post about it tomorrow.

Thanks!

GolfSpy X

The purpose is to make more people understand and participate in RSS correct Daniel Scocco?

If that is the purpose and it should be then why make peple have to research the topic to learn how to use it. One of the first things you learn in Marketing is to make everything as easy as possible for who you are marketing to.

Kind of like having to build a piece of furniture from IKEA or buying already assembled for the same price…whuch would you rather have?

Don Aronson

RSS Awareness Day is a Terrific idea!

I know because I've been using RSS for a long time now. It makes things so easy and minimizes time spent visiting a blog to check on new information. I have my RSS items listed on the front page of my home page (either on MyYahoo or on iGoogle depending on which I'm using at that time).

Sure keeps my posted on articles, etc. and also allows me a quick source when I have some free time to read posts which I may have not read yet. Makes Internet life so much easier.

Victor

I'm in. I don't even mind about the prizes. I believe, due to my audience be my friends from the "real world" they don't know how to use RSS, if they know what RSS is.
It will be a good oportunity for try to save a soul in the world 🙂

Obviously, like Robin wrote before, my post is going to be in portuguese 🙂

Congratulations by the opportunity which is good for everyone: you, supports, bloggers and readers.

Victor

Oh yes…

How can I translate "Awareness Day" to portuguese?

rbtroj

@GolfSpy

I think a better analogy than IKEA furniture would be:

Do you know what Coke "means"? Or do you just know that it's the brand name of a popular soft drink? Do you know what Nike "means"? Or do you just know that it is the brand name of a popular athletic apparel company?

Knowing what RSS "means" is not as important as knowing what it *is*. This is a brand campaign.

Just my opinion.

lonifasiko

I totally agree. "RSS way of life" must be spread among Internet users. I plan to post a RSS mini guide for newbies in my blog, in Spanish. I'm sure many of my readers have never heard about RSS, and that must be solved ;-).

Regards.

Daniel Scocco

Victor, perhaps just "Dia do RSS"?

I was thinking about creating a special website for the event, I just bought rssawareness.org. If anyone want help designing it let me know.

Maria Reyes-McDavis

Great idea and definitely taking part.

Maria Reyes-McDavis

ia

Why call it RSS Awareness Day when it should be called Feed Awareness Day?

P.S. I wonder if that post will count as an entry to your contest. Haha.

Chouette

I'll a french relay!

Adam Pieniazek

I think social network sites are going to be huge arenas for RSS in the coming years. I pull an excerpt version of my RSS feed into my facebook profile so I know lots of eyeballs see it but feedburner will only capture the one subscriber (e.g. my profile). My stats show a good number of clicks from facebook to my blog via that feed so it does work.

Daniel Scocco

ia, yeah it counts, thanks for the feedback.

GolfSpy X

It always amazes me to read peoples explanations about how they can get different web technologies to catch on…I read them everyday on different PR sites.

But…. "If it is simple and useful they will come."

And right now this is very useful but not very simple. There are too many things people have to learn about to incorporate it into their lives right now.

I mean come on, why are there so many damn aggregators. There has to be a better way. So lets come up with one 🙂

JoLynn Braley

Great idea, and I also think it's a good idea in general to post about RSS every so often for new blog readers who don't know about it.

Martin Jamieson

Great idea Daniel – I'm in for sure 🙂

Raymond Chua

RSS really saves a lot of my time and makes my life easier.

Mercy

Excellent idea. Will surely catch up with people also hope this will create awareness among the SEO world in particular.

Joliber Mapiles

This is a great idea.. I will participate on this project..

Sam

only problem is , 1st of May is a holiday in most of countries, i guess.

Daniel Scocco

Sam, yeah I thought about it later on. Hopefully it won't affect it, as people will be home anyway, so they should access the web 🙂 .

Rob Eberstein

Very happy to help out. RSS is fantastic, and I don't know how I'd survive without it.

We here at Zebtab are trying to take RSS to the masses by delivering News, Sport and Entertainment content (text, imagery and video) direct to the desktop. The business is 100% RSS, but there are no orange logos!

Half the problem with RSS is the name / technology – the mainstream want their favourite web stuff delivered to them, but dont want the techno jargon.

PlayStation Heads

Great idea! I am going to promote the event throughout the month and the prizes sound pretty good as well ;D.

Anyway, I'm off to write a post about it now. It should be up tomorrow.

redwall_hp

I'm definitely an RSS guy. I even build my own RSS readers (so they fit the way I like to read feeds). And I definitely know what you mean when you say that barely anyone knows what RSS means. I've heard countless people say they've never heard of RSS, but they recognize the orange icon if I show it to them.

So I guess I'll do what I can for RSS Awareness Day, but most of my readers know about RSS already. I'll try to promote this a bit, and I have a plan evolving for May 1st.

Nico

This is a great idea! I was just thinking of writing a post explaning RSS this weekend, now I'll post it this weekend and a reminder on May 1st.

Thanks!

Felex Tan

What a awesome idea!I am thinking of what to write just now,you give me extra one topic to write.Thanks.

redwall_hp

In case my last comment wasn't to the point enough: I'm in. 😀

Daniel Scocco

Thanks for everyone who is participating. The RSSDay.org website should go live within a couple of days.

Erz

Have helped to spread the word. Here's my blog entry:
http://blogodise.blogspot.com/2008/04/rss-awareness-day.html

Good luck!

Jacob Cass

I've set a post for May the 1st! May the world get more RSS Aware. I have also sent you an email regarding sponsorship and banners.

Mike Smith

Count me in 🙂

Alli ~Mrs. Fussypants

Great idea. Off to think about a graphic…

Kyle Judkins

I am proud to support this!

http://lostintechnology.com/webapps/may-1st-rss-awareness-day

TeasasTips

I'll start promoting it tomorrow. My post for the day is done already…this is great!

Steven Snell

I just posted an announcement: http://traffikd.com/general/rss-awareness-day/

Daniel Scocco

The RSSDay.org website is pretty much ready to go. I will post about it next week.

Roleplay

Hey, we announced this on our forums! Check out the link here, since our forum doesn't send trackbacks… (oooh, isn't that a great idea…?)

http://www.roleplaygateway.com/rss-awareness-day-how-keep-with-the-admins-t5267.html

twoluvcats

I'm in! This is a great idea. Most people just have no clue, but once you tell them, they are amazed at the usefulness.

This was my post about it yesterday: http://twoluvcats.com/blog/?p=456

Bret

Interesting idea. I'm surprised no one has previously done such a campaign. I agree, RSS is a extremely under utilized option for blog reading and it's fairly misunderstood. I wrote a post back in September of 2007 suggesting some ways to make the RSS feed easier to find and easier to understand (http://www.techtraction.com/2007/09/19/blogging-success-make-your-rss-feed-easy-to-find/)

I'm going to try and participate — provided, of course, that I don't forget between now and May 1. 🙂

nitos

thats a great Idea.. can it be in spanish??

Daniel Scocco

Yes any language is welcome.

Tim

Hey Daniel, just blogged about it here:
http://www.yimto.com/may-1st-rss-awareness-day-spread-the-word

Cool idea 🙂

camelia

Interesting ideas, i still new in blog world, hoping to learn from you!

Ian

Great idea.

Plugged the event here:
http://www.revolution1210.com/article.asp?r0=3&r1=378

Jason Hart

cool idea

Rob O.

Great initiative, Daniel! Your "Spread the Word" page over on RSSDay.org needs a little tweaking to make the banners show up right. I'm looking forward to blogging about this in the next week or so.

Alex

Very nice initiative! One that I'll join on May 1st with a post Blogsessive.

Daniel Scocco

Rob, what is the problem that you see? It is looking fine for me.

Ian

Yes, the banners don't seem to render correctly on IE.
They are fine on Safari.

Stefan Vervoort

May 1st added to my agenda. Good initiative!

chilihead

I've posted some instructional info on feeds at Blogging Basics 101. I'll be re-running those May 1. In the mean time, I've put up an article announcing your RSS Awareness Day and encouraging people to participate. Links:

http://www.bloggingbasics101.com/101/2008/04/may-1st-is-rss.html
http://www.donttryit.com (will be up Monday)

dcrmom

Great idea! I'd love to make a badge for RSS Awareness Day. Let me know…

Daniel Scocco

Banners should be displaying correctly even for IE now. Please let me know if you still see bugs on rssday.org

The Pumkin Patch

Sounds like a great idea! Will blog about it in my next post. Also, if you'd like me to help with the button/badges, I'd be glad to.

Daniel Scocco

Anyone wanting to help with the banners please just head to http://rssday.org/spread/ and check the style we using. Then just email me with the ideas you have.

xgravity23

I've made a pre-post! Enter me into the contest! http://xgravity23.blogspot.com/2008/04/may-day-is-big-day-this-year.html

Jacob Share

Daniel,
What should people do for you to know about their entries in the contest?

Will there be a final roundup list of all the bloggers who blogged about RSS Day or on RSS Day?

To me, this just sounds like one great group writing project 🙂

Daniel Scocco

Jacob, I will just track all the trackbacks on WordPress and backlinks on Yahoo.

Jenny

I'm in for this. I know what I'm gonna write. 😀

Ginny

Great idea, I blogged here http://scrappyd.blogspot.com/2008/04/may-1st-is-rss-awareness-day.html

efimor

Good initiative!
Many people didn't hear yet about the RSS revolution.
I tell my friends about it, how efficient and useful RSS is. Many of them never heard about it!

Dave

The idea is great. Thanks for initiating this.

Quoting: "Next week we will do another post encouraging people to spread the word about the event, and publishing the badges and banners that participants can use".

Well, the week is almost over… Daniel, just reminding of the next post 🙂

Daniel Scocco

Dave, it will come early next week. There are new prizes on board as well.

Sorry for the delay.

Louis Liem

It doesn't seem my trackback works… Well, the link is on my name 🙂

David Knight

I'm on board! http://RSSDay.info

Jordi

Great idea. We have posted a comment with links in a Spanish blog about publishing.

Melinda Bossenmeyer

Kudos.

Cah Kontes

Join the carnival! It's on my name

Jim

Step 1 in getting the world to accept RSS… stop calling it RSS.

Vijay

Hey Daniel,
Here is my contribution to this RSS awareness day.

RSS guide for novice internet users. Celebrate RSS Awareness Day with us on May 1st

Hope many bloggers will help to spread this word!

Trish

count me in – I love my RSS but I have friends who just don't get it and won't bother trying it.
Off to spread the word now.

Brandy

Count me in! I just recently started using RSS and I love it!

–Deb

Okay, mine is up here:
http://chappysmom.com/2008/04/28/another-boring-title-here/

Dexter

Hello just make my post regarding this campaign http://techathand.net/2008/04/rss-awareness-day/

Gabriella Opaz

Mayday is more than just Another Day, it's RSS Awareness Day!!!: http://www.catavino.net/2008/04/30/mayday-is-more-than-just-another-day-its-rss-awareness-day/

zing

很好的主意,RSS确实是个好东西。

Nishadha

Blogged about it , http://rumblinglankan.com/rss-awareness-day/ 🙂

Mayooresan

http://mayuonline.com/eblog/may-1st-rss-awarness-day/

my post is online to spread the word of RSS!!

Todor Christov

Great idea!

I've already blogged about it here: http://www.alabala.org/480.html and here: http://www.novavizia.com/1900.html

Regards from Bulgaria!

Steve

I'm in, i've posted the trackback since yesterday but i didn't see it. So here's the link : http://moneyvelator.com/may-1st-rss-awareness-day/

Anothr

Great idea, thanks.

Rafael Klawonn

I wrote an article on RSS on my weblog. It is in german and covers the topics, what is rss, what are the benefits, how can it help me on my way to self employment, and something about RSS marketing.

Find it here: http://blog.tweep.de/index.php/2008/05/01/was-ist-rss/

Dan Stewart

Ping! Add the banner to my site.

nitos

Here's my post (spanish)
http://www.nitosblog.com/2008/05/feliz-dia-cabroness-dia-rss.html

feliz dia cabRoneSS!!!!!!!!

James Dellow

The RSS Day was a great idea – a few days earlier I was involved with setting up an "Enterprise RSS Day of Action" focused on the use of RSS inside the firewall – see http://enterpriserssdayofaction.wikispaces.com/ … if only I had known about the RSS Day, we could have joined forces. Maybe next time?

Yogesh Amberkar

There are many Online RSS feed readers and selecting 1 according to your needs is a big task. This leads to the comparison of these feed readers. I found a detailed comparison, including Pros & Cons, of some of the best Online RSS feed readers at – http://forums.techarena.in/showthread.php?t=971829

Peter Szabo

Yes, the banners don't seem to render correctly on IE. They are fine on Safari.

Frank Richard

Really good idea!

Chinese Language

pretty good~

üniversite

Very good. Thanks.

8pets

Great idea! I think this is great help to me.
Thanks

SEO Training Guy

I know I'm a little late on this but RSS has had a significant influence on how we all take in information. I for one would have liked to participate in this event. Are you planning on holding the event again next year?

izrada web sajtova

Great idea! I am going to promote the event.
Comments are closed.