Online Profits Contest Winners
All right I have the names of the 10 winners. In order to make the draw process as transparent as possible, I did a screencast while picking the names on Random.org and uploaded it to YouTube. You can see the video below:
The 10 winners are:
Colby
Rarst
Paul
Warren
Vincent Chow
Nita Teoh
Emma Nelson
Rogelio Gudino
Pam Munro
Jacob Share
If you are one of the winners, I will be contacting you soon with your membership information.
Online Profits is officially closed for new members now, and we have no prevision about when it will be opening again. Many people emailed me asking if there is "any way" they can still join, but the answer is no. I need to stick to the deadline else it would not be fair for the people that joined between January 12 and 16.
If you head over to the website, though, you will find that we are giving away a preview with the first two lessons. All you need to do is to subscribe to the Online Profits newsletter and you will be able to access the preview immediately.
Get My Best Internet Marketing and Entrepreneurship Tips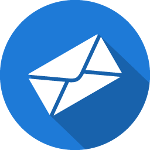 Don't worry, I only send out emails once or twice a month.
But when I do, it's because I have something valuable to share!
You don't want to miss those, and it's completely free!
21 Responses to "Online Profits Contest Winners"
Firas Steitiyeh

congratulations people, thanks God that i have registered already, you are going to find extremely beneficial information and advises!!

Firas Steitiyeh

my name was the first in the video before randomizing! cooool!!

Nita Teoh

Thanks Daniel. This has really made my day. Am enjoying your online profits course so far. The lessons are excellent and it's been great meeting a whole bunch of new people.

Phy

Welcome on board, folks! See you in the member areas.

Rarst

Yay! Big thanks for opportunity Daniel! Looking forward to months of learning.

Vincent Chow

Wow, I'm on the list. Thanks Daniel 🙂

AlexG

Rigged!!!! lol j.k. Congrats to the winners. Smart way to announce the winners Daniel. Leaves no doubts in peoples minds

Jacob Share from Group Writing Projects

Awesome! You could see that I was the last entrant in the list, and the last winner too. Sweet.

Congrats to all the other winners. I'm looking forward to meeting everyone who made it into the course.

Emma

Thank-you so much! I'm really excited about being part of the program. What a great opportunity.

Cananito

Aswome!, I'm so happy, and congrats to the rest of the winners.

Young

Oh, I was not lucky this time, maybe next time.

Life is Colourful

Oh I just missed it by 6 numbers :). Nevermind!

Paul

Thanks Daniel!

Monty – Webhostingoffers.org

Congrats to the winners.. Maybe next time for me 🙂

Frank Silvestre

Online profits is all over the blogosphere lately, I was intrigued and thought of joining but oh well, am just too late for it. Thanks for keeping us posted about the winners. Kudos to them! 🙂

Supermance

congratulation for the top then !

Colby

Awesome! I made the list. Thanks Daniel and I'll see everyone in the forums!

Leonardo

Nice, i am the number 11 !!!

thankf for the Contest!

Ajith Edassery

Congratulations to the lucky 10 blogs/bloggers…

Cheers, Ajith

gendut

congrats for the winner……..great news in the first montht on 2009

Wii Fit Games

Lucky the one who won, congrats to the winners!
Comments are closed.