PassionDuo WordPress Theme Released
It is time to update our WordPress themes collection, and with not one but three new themes. The PassionDuo theme has a clean style, rounded corners, space for advertising and a lot of room for your content. It comes in three color versions: red, blue and green.
The theme was created by DesignSaurus. If you are planning to get a custom design, make sure to check out their competitive prices.
Here are the features of the theme:
Advertising ready: The theme comes with a 468×60 banner spot on the header, and 6 125×125 spots on top of the sidebar. It should also be easy to integrate ad units of other sizes throughout the theme.
Feedburner Integration: The theme has an options page where you can simply paste your Feedburner feed URL. It also comes with a styled email subscription form, where you just need to put your Feedburner email id.
Comments Styling: The author comments already come with a different style so that readers can easily identify them.
Search Engine Optimization: As usual the title and meta tags have already been optimized. The categories and archive pages are also structured to display only post excerpts.
Visit our WordPress Themes page to download all our themes.
Get My Best Internet Marketing and Entrepreneurship Tips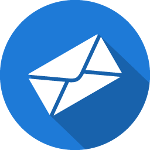 Don't worry, I only send out emails once or twice a month.
But when I do, it's because I have something valuable to share!
You don't want to miss those, and it's completely free!
89 Responses to "PassionDuo WordPress Theme Released"
Steven Finch

What can I say Daniel, the themes actually keep getting better. Im going to have to use one of these themes for my site, http://crenk.com

Daniel Scocco

Thanks Steven. If you have any suggestion for changes let us know.

Paula Hawk

I like these – clean and simple. Since I just don't have the time to figure out how to do my own (nor the finances to hire some help!), I think I will snag one of these!

Thanx for continuing to provide awesome themes, it was a previous theme of yours that got me to trying to hack my own theme! 🙂

SATISH ACHARYA

You are just outstanding!

Siddharth

I am currently using your deepblue theme Daniel, but really I was looking for something like that. The blue version of this theme really fulfils my demand of a clean and neat professional theme. The integrated 468×60 ad banner makes it more better.

AlexG

WoW. The bar keeps getting set higher in terms of WP themes. So many good themes are coming out, its tough sticking with just one theme nowadays but gots to be consistant

Tara Kachaturoff

The PassionDuo theme is awesome. Thanks DesignSaurus for the great work. I was looking for something just like this. Thanks Daniel for hosting monthly themes. We appreciate you and all of the talented designers who make this possible.

Kind Regards,
Tara

Madhur Kapoor

The guys at DesignSaurus have done a wonderful job once again. The themes are great.

Sean P. Aune

Great theme, but is anyone else noticing it seems to "hang" for a moment in Firefox? When I first load it, it takes it a moment to seem to "catch" and let me scroll down.

Daniel Scocco

I don't see it Sean.

Bloguitar

¡Really nice theme!

Bloguitar

Sorry, ignore the "¡"

team ray

i always look forward to these releases . nice work as always

SEO web hosting

Wow, perfect new theme. I was looking for something simple BUT that had the 6 – 125 X 125 buttons. Great theme.

Chris Jacobson

Very nice theme!

Siddharth

I think Daniel that there is a problem with error 404 page. If we type a not available post or page name like http://www.example.com/blogday/ in which blogday is not present. When the error 404 page opens its look mashed up where above top ad crash with navigation and page look disturbed. May be you should check it out and solve if it its look like problem with others too.

I am using your this theme blue version and found this problem.

Not John Chow

This is a great looking theme! It reminds me of some of the premium themes I wish I could afford! Now I can! I am going to test this one out and if all goes well convert to it ASAP. Thanks for your generosity!

Glen Allsopp

Very nice designs, thanks for releasing them out there free to the community

MoneyDummy

These are beautiful! I'm wondering two things:

1. When I put Adsense code for a 468X60 banner in the "top ad php" file, which is where I thought the banner code would be located, the banner that had previously been in the header vanished, and the google banner appeared at the top of my sidebar, instead of in the header. I'm wondering what caused this, and how I can fix it.
2. I noticed that when I replaced the 125*125 "Your Ad Here" boxes with google code, it added a large block of white space at the top of the ad block. Again, I'm wondering what caused this and how I can fix it.

MoneyDummy

Okay, I fixed the problem with the top banner, but it still ads blank space when I put a 125*125 ad in the ads file.

Daniel Scocco

MoneyDummy, you are trying to insert 125×125 Adsense units?

MoneyDummy

Yes. Right now I've got the problem fixed by just having a 250X250 ad unit in there, but I sure do love the look of those pretty little buttons, and I'd love to figure out how to put them in there.

Daniel Scocco

MoneyDummy, I think they CTR on 125×125 Adsense units would not be high, and 6 of them would look ugly.

My suggestion is to use 6 banners, or a 250×250 image as you are doing.

Rose

Very nice theme!

Jerry Ong

Nice and clean layout 🙂 love it so much ! too bad i'm using Movable Type 😛

Om

I have lots of pages in my blog (50+) – so that doesn't display properly because the theme puts them all in the top menu bar (not enough space for that).
Is there a way how I can fix this? I just LOVE the theme and want to use it, but my whole sitestructure is based on pages.

Daniel Scocco

@OM, you will need to open the header.php file, delete the string that automatically loads all your pages as menu links, and insert only the links you want there manually with HTML code.

i.e. on April 27, 2008 11:01 am

Great theme I love it. I'll give it 10/10.

chris

Nice theme, thanks.

Eric

Great collection, i'm shure that i'm going to check some out!

Catherine

Wonderful theme. Thanks. I'm going to use it.

Keep up the great work.

Cheers

MoneyDummy

I've realized that I need to learn more about WordPress templates, since I assumed that making html changes to the sidebar php file was how I could change the sidebars. The changes haven't worked at all (for instance, adding the twitter HTML code to the sidebar hasn't made Twitter show up), so obviously I need to learn more about how to "work" these themes. Is there a very basic beginners' guide to tweaking WordPress themese?

Paul

I'm having trouble with the green theme when inserting images in posts. They don't align where I tell them to align, and other page elements such as text and the comments form get all mashed up into the post. Anyone else? I'm using WordPress 2.5 and using Firefox to write the posts.

Daniel Scocco

@Money dummy, I would get started on the WordPress site wordpress.org, they have many help files there, as well as an active forum with many experienced people ready to help.

@Paul, check out the CSS file (style.css) for any .img entries. You should remove those and add some of your all with your styling.

Blog Oh Joe

I love this theme not only because it is adsense ready. 🙂

Hammad

nice theme m8

parisb

Hi I love this theme and I'm trying to have track backs but its not showing up on the posts. (its all enabled in my wordpress dashboard and post) Is there a way to keep trackbacks and the comments separate just as you are doing here? Thanks in advance.

parisb

Oh oops! I got it to work. Thanks for a great theme!

xtreme

wow! the green colour is awesome,i have to use it for my Blog but my blog not in wordpress but blogspot.

T.H

I like this, but I don't know how to put in my site. Can anyone guide me? I started this domain site but no idea how to do the theme.

78HG

Thank you, i have share it to my blog visitors.

Daniel Scocco

@T.H., first you will need to download the zip file. Then extract it, and upload it to your domain using a FTP software.

You need to upload it inside "wp content," then "themes."

After that just log into your WordPress control panel, go into "Design," and select the theme there.

Eric

When I select this theme in my wordpress dashboard, my whole site goes blank, including the dashboard. I have to delete the this theme to get my site back. What am I doing wrong?

Michael Clark

I found a bug in the theme I think. Under Safari 3.1.1, OS X 10.4.11, the green hashes at the bottom of the area do not line up with other green hashes. Not earth shattering, since sometimes it does line up ok. It's probably dependent on how much content is on the rendered page.

And what is the file at /wp-content/themes/PassionDuo_Green/images/i_com.gif ? It's called from line 13 of archive.php I don't see that image in any of the themes' .zip download.

Mario Nunes

The themes are to static.. not really professional..

Dylan

Hey,
When I install theme the appears following mistake:

ject-Id-Version: WordPress 2.5-beta2 Report-Msgid-Bugs-To: wp-polyglots@lists.automattic.com POT-Creation-Date: 2008-03-12 18:00 0000 PO-Revision-Date: 2008-03-29 18:22-0000 Last-Translator: Vanilla Lounge Language-Team: WordPress PT MIME-Version: 1.0 Content-Type: text/plain; charset=utf-8 Content-Transfer-Encoding: 8bit Plural-Forms: nplurals=2; plural=n != 1; X-Poedit-Language: Portuguese X-Poedit-Country: PORTUGAL X-Poedit-SourceCharset: utf-8

Pras

Hi Daniel, I am not getting small bullets in the 'recent comments' & 'recent posts' widgets in the sidebar. Can you help me to solve this problem ?

Michael Clark

So I assume that since DesignSaurus has apparently gone the way of Tyrannosaurus and Apatosaurus (their web site is now a blank page), we can assume that PassionDuo is not supported at all by DailyBlogTips? If we fix bugs or problems in the theme, what are our rights, responsibilities or privileges?

Daniel Scocco

@Michael, we still provide support if possible. Just post the problem here and we will take a look.

Michael Clark

Hi Daniel, thanks. Under Internet Explorer v 6 for Windows, post titles don't appear until the user moves the mouse over the title. But this doesn't happen to all titles, all the time. but always at least once on the site's home page. It's a frustrating problem since it doesn't always happen. Has anyone else reported this problem? I'm experimenting with the Green version. I've tried this on two different systems, at different screen sizes.

You should close comments on http://www.dailyblogtips.com/passionduo-wordpress-theme-bug-fix/, and redirect users to this page.

Pras

Hi Daniel, I am also facing the same problem reported by Michael. I am having this problem with both IE7 & firefox.

Juan Carlos

Thaks for this theme!!!

Jim Connolly

Thanks for the best theme I have ever used!

One request please:
When a comment is entered, the spaces between paragraphs are stripped out.

Is there a way to avoid this, as comments currently look like one big paragraph?

Thanks so much,

Jim Connolly

ambuj

hi Daniel i am using this theme but i am facing the problem regarding placing of advertisement banner.They are automatically placing on right down the text.this i my site http://ankurtalks.com/?p=26.i want them to be placed on "advertise here" position.please guide in easy way.
thank you.n all the best for your future endaevours.
ambuj

Eurothrift

A very nice clean theme. Make the page very readable 🙂

geo

hi nice themes, i was wondering if there is a way to place a header image in place of the letter of the title and also a 720×90 ad; thanks a lot for the support.

luq

thanks for the great theme! i use the blue one on my blog. i'm also looking for a way to replace the header text with an image as the comment above, any help?

Al-Iskander

Can anyone explain how make some changes in style of tag cloud? I want to decrease the font of most popular tags!

Thank you in advance!

Zack Kram

I am having a problem with the list of pages above the posts. It was working fine and still looks good on my phone but with internet explorer 8 it has a text list of pages and the buttons are behind the first post. Any help would be appreciated.

Thanks

amaya

Could someone please help, I am trying to put my ads in the 6 ad spots. I am not sure how I do this, where am I supposed to add the code for ads? I have tried putting code into the ads.php file but it comes out with a big white block.
Comments are closed.