September 2007 Most Popular Posts
Homepage Excerpts WordPress Plugin: I am glad to finally release Homepage Excerpts, a WordPress plugin that I have been developing with a friend for some time already. The plugin has two main objectives. The first one is to make blogs that use full posts on the homepage more search engine friendly. The second one is to give flexibility to people that want to use both full posts and excerpts on the homepage.
Get My Best Internet Marketing and Entrepreneurship Tips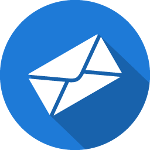 Don't worry, I only send out emails once or twice a month.
But when I do, it's because I have something valuable to share!
You don't want to miss those, and it's completely free!
4 Responses to "September 2007 Most Popular Posts"
Carmelo Lisciotto

Some great tips and links!

Carmelo Lisciotto

blogstheme.com

Nice articles! Keep up the good work in october too!

medyum

nice article
thanks for sharing

medyum
Comments are closed.