September 2008 Most Popular Articles
Below you will find the most popular articles of this month. Check them out if you missed any!
Get My Best Internet Marketing and Entrepreneurship Tips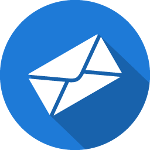 Don't worry, I only send out emails once or twice a month.
But when I do, it's because I have something valuable to share!
You don't want to miss those, and it's completely free!
7 Responses to "September 2008 Most Popular Articles"
Sohail

Great articles
but fortunatly i have read them all 🙂

TechZoomIn

I too read all of them…

I like "Test If A Website Is Down For Everyone or Just For You" article.Good to know this type of tricks.

SEO Genius

Also read them all however my favourite was

"On Linkbaits, Socialbaits and Viral Content"

Blogging Tips

That all good article. I like thats…

MillionMaker

cool reminder of the best articles
very usefull information thanks

panca

still not yet….thanks for linking, I think good topic…I will check and read

medyum

Thanks A Lot
Very Good Article..

Medyum OÄŸuz
Comments are closed.