Today – RSS Awareness Day!
Finally we are at here. I must confess that when I decided on the date, I had no clue that it would clash with International Workers Day (you can see that I have been working from my home for a long time already…). I am not sure if this will help or hinder the project, but regardless its RSS Day today to let's get the word out!
If you are reading this and have no clue what this RSS thing is all about, just head to RSSDay.org and you will find a succinct explanation over there. Here is a small quotation:
RSS (Really Simple Syndication) is a format used to deliver information from websites and pages that get updated regularly. An RSS document (which is called feed) contains either a summary or the full content from a website.

The main benefit of RSS is that it enables people to stay connected with their favorite websites without having to visit them. Once you subscribe to a particular RSS feed, you will automatically receive updates from the website that publishes the feed, whenever they release new content. The video below illustrates the process.
If you have a blog or website, help us spread the word by writing about RSS (mention it is the RSS Awareness day, teach your readers about the format, write a poem, anything will do!) or wear one of the banners found at http://rssday.org/spread/.
That "Spread the word!" page was also submitted to Digg, so hopefully diggers will give us a hand to let as many people as possible know about the event.
Finally, a big thank you for everyone who already helped and for those that will do today.
Get My Best Internet Marketing and Entrepreneurship Tips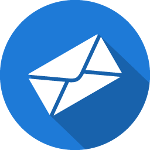 Don't worry, I only send out emails once or twice a month.
But when I do, it's because I have something valuable to share!
You don't want to miss those, and it's completely free!
60 Responses to "Today – RSS Awareness Day!"
David Bradley

Labor day? Isn't that the first Monday in September? In the US, at least…

db

Rajaie

Don't have a website to help spread it, but I did digg it.

Daniel Scocco

@David, it is labor day here in Brazil at least.

David Shaw

Have mentioned it on my blog several times, and in many forums that I use.

Has got a good response!

Muhammad

Yes, here in Portugal too, today is the labor day, 1st May

Dan

Great initiative Daniel. I wrote a small article about it on my blog. Hope it helps 😀

Daniel Scocco

Oh I just realized today is not Workers day in the US, good thing, cause it is on most countries.

Thanks guys for spreading the word.

Abraham

I wrote a step-by-step guide to Google reader. Hopefully people will be RSSing by the time their done with the article.
Thanks for the motivation!

Farfield

Come on people, do we need to have a special day for everything? I'm not digging this.

Jacob Share

I'm really looking forward to seeing how this plays out, Daniel.

I just posted about the usefulness of RSS for job seekers:

David Shaw

Have done my RSS post for the day:
http://www.protycoon.com/index.php/2008/05/01/rss-awareness-day-feeds-i-read/

You could advertise the feeds you read, and encourage others to sign up to them.

Daniel Scocco

@Farfield, not for everything, but RSS Awareness is something that I do think should be reinforced.

5% of Internet population using one of the most useful tools around is really a shame.

Deb – Mom of 3 Girls

Helping to try and spread the word!

Andrew

Here's my RSS Day post.

http://jaledwith.com/2008/05/01/rss-awareness-day/

Cheers!

Aseem Kishore

I'm planning on adding a "What is RSS?" link underneath my subscribe button to help people learn about RSS…haven't seen this on too many blogs, do you think it's a good idea?

Daniel Scocco

@Aseem, definitely. I know many blogs that do it.

Siddharth

I am displaying a 125×125 adbox on my website and have done introduction post about rssday.org with a banner on 28th. So may be I have done my part for the informative cause and today I will also write a post about RSS so I will do my part to famous the website today too.

Great initiative Daniel, and yes Labour Day is today in many countries and this is point too

Carlos Montero

It's good to talk about RSS… it's one of the best tools in the internet (together with email) but only techies use it.

I did a little writing yesterday on the subject that will appear as top post in my blog for a few days. I write from Spain, so it's in spanish.

Thanks for the initiative and the website, Daniel.

Rob O.

Yup, good stuff, Daniel! We did our part to try to spread the word:

Chuck Anthony

Hello Daniel, Kudos to you on the initiative. I appreciate your efforts in raising RSS awareness. doing my part, I posted "RSS, the News and You" this morning…

http://blog.homebusinesshints.com/2008/05/01/rss-the-news-and-you.aspx

小舟

haappy RSS day.and the Labor's Day

Gordy

I talk about RSS to colleagues all the time. Here's my post about RSS Awareness Day.

http://blog.umt.edu/itcommunity/2008/04/30/a-day-just-for-rss/

Alex Cristache

I've joined the movement with yesterday's post.
http://blogsessive.com/blogsessive-news/rss-awareness-day/

Great initiative, one that should find world-wide support since RSS has done so much for us, bloggers!

Thanks Daniel!

Kyle Judkins

This is a great idea, and I feel proud to do my part!

http://lostintechnology.com/webapps/what-is-today-rss-awareness-day-of-course

Daniel Scocco

@Abraham, looks pretty interesting I will check that out. Oddly enough I am still a hardcore bloglines user 🙂 .

@Jacob Share, it is going pretty good so far, with some big blogs covering it as well. I will write a complete coverage next week.

@David Shaw, among some secondary readers I have a really huge amount of subscribed feeds, would be difficult to share them all 🙂 , but I might one day thanks for the suggestion.

@Siddharth, thanks for the help.

@Carlos, thanks for spreading the word.

Thanks everyone else that wrote about it as well!

GolfSpy X

I tried to get all the golfers on board. I wrote something about it here:

http://www.mygolfspy.com/golf-blog-rss-awareness-day/

I think it was a great idea!

Muscle Post

I think this is a fantastic idea! I just began blogging about a month ago but I already have an RSS feed on my site and it's great. Love the site!

Rob

For RSS Awareness Day, you should really promote the use of Add to Any's free Subscribe buttons:

http://www.addtoany.com/buttons/

(Select "Subscribe widget" for Type.)

It lets users subscribe to a feed using any feed reader without having to understand what RSS and feeds are. It's didactic in itself.

Good luck!

andymurd

Here's my blog post for RSS day:

http://www.mmmeeja.com/blog/misc/rss-information-overload.html

The event was a great idea and you've done a top job of promoting it! Maybe everybody should post their feedburner stats to see if there was a significant increase in RSS users today.

Cory O'Brien

I loved the idea for this day! Here's my post: http://www.didntyouhear.com/2008/05/01/today-is-rss-awareness-day/

I think that RSS is one of those technologies that everyone could and should use, but people are just unaware of what it does, so hopefully today helps get the idea out into the mainstream.

Farfield

Ok Daniel, I guess you're right…

Alec Rios

Just posted my RSS Day article. I'd love to see RSS become more popular.

George R. Eddy

I never really knew about International Workers Day. However, your RSS Awareness day is also clashing with the U.S. National Day of Prayer.
I always thought it ironic that the National Day of Prayer seems to coincide with college final exams.

Indy Jane

What happened to the buttons that said, "I use RSS and so should you!". Now that May1 is past, I would like to switch out the buttons.
BTW, RSS Day is a great idea!
blessings,
Indy Jane

Daniel Scocco

@GoldSpy, thanks man.

@Muscle Post, hope to see you around again.

@Steveg, appreciated.

@Rob, that is pretty much what Feedburner does automatically ain't it?

@Alec, we all do 🙂 .

@George, yeah for next year I will need to review the date of the RSS Day.

@Indy Jane, I needed to remove them temporarily because they were not getting displayed correctly. Will try to put them back soon.

georgette

what a great day it is!! RSS are super duper!! I think it's most importantly to find all of the ones that make you the happiest and that bring loving and positive inspiration to your day.

Kiera Pedley

I'm a day late, but I mentioned you on my blog too!!

James Dellow

The RSS Day was a great idea – a few days earlier I was involved with setting up an "Enterprise RSS Day of Action" focused on the use of RSS inside the firewall – see http://enterpriserssdayofaction.wikispaces.com/ … if only I had known about the RSS Day, we could have joined forces. Maybe next time?

Ubundu

Kudos to you on the initiative. I appreciate your efforts in raising RSS awareness.
Comments are closed.