Website Traffic Series Part 16: Promoting Your Content on Social Networking Sites
A couple of weeks ago we talked about how you can use social bookmarking sites to generate traffic to your website. Social networking sites represent another sub-category under the social media umbrella, and they could also be used to generate traffic. Below you will find how.
The concept: The term social networking site encompass a wide range of websites and applications where the goal is to let users of a certain group, or having a certain interest, to connect, interact and share things. Popular examples include MySpace.com and LinkedIn.com.
Most of those websites allow its members to write a small bio or profile, and usually they also let you include a link there. Given the popularity of social networking sites around the web, it is possible to use those websites to generate traffic to your own.
Does it work?: Yes, provided you are minimally active on the social networking sites where you plan to promote your website. The traffic can also be significant depending on how popular your "profile page" will get. I have seen webmasters receiving as much as 500 uniques a day from MySpace or Facebook profiles.
Another advantage of registering with those services is that some of them will follow the profile links of members, meaning that you will also reap some SEO benefits along the way.
How to get started: First of all you need to create an account on those services. Some that you might consider are:
Once you have an account, you will need to get as many friends and contacts as possible. Just get busy and active in the community and people will notice you. Make sure to add your link to your profile, and try to share it inside specific groups as well. As usual, test with different strategies until you find efficient ways to drive traffic to your own site.
Over to the readers: Are you active in social networking sites? Do you think that it is possible to generate traffic with them? What strategies have worked for you in the past?
Website Traffic Series
Get My Best Internet Marketing and Entrepreneurship Tips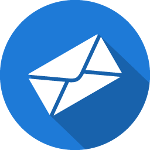 Don't worry, I only send out emails once or twice a month.
But when I do, it's because I have something valuable to share!
You don't want to miss those, and it's completely free!
35 Responses to "Website Traffic Series Part 16: Promoting Your Content on Social Networking Sites"
Mike Panic

I always make a bulletin post on myspace when I publish a new article… it's kind of like digg in that you'll have a small surge of traffic right when it's posted, then it quickly dies off.

Notouch

I get started Mybloglog and registered to it. And digg.

Daniel Scocco

@Mike Panic, how big is that surge?

Todd Andrews

Haven't utilized the social networking sites for business purposes but have had some clients do it. Hasn't helped any clients out tremendously though, but I'm sure they aren't actively networking after setting up a profile.

Sly from SlyVisions dot Com

I got an account for all of those except FriendFeed. I guess now is the perfect time to get started! 🙂

SEO Genius

I have used this before its a great way of increasing traffic however it can be highely time consuming.

Adam – Creadiv

I find that picking a select few networks is the best way to get them to work for me. If I sign up for them all I am spread to thin and can not actively participate in them all so it is much more beneficial for me to pick a few and participate on them more.

Mike Smith

I use Twitter, StumbleUpon and just now got into Delicious a bit more. From Twitter, I get a lot of sticky traffic because I'm conversing more with these people. From SU I have had a few of my posts hit the popular page and that helps a lot. I am using delicious more as a 'I need to definitely read this later' bookmark site, but it's going well and I've hit popular on there a lot as well too.

Mana Tulberg

Can not get myself to join MySpace. Maybe because my teenage kids are on there. :0)

Jonathan loves Innovative Marketing

This is a good idea, but couldn't you just spend all that time you would creating and updating accounts on creating good content for your blog? People won't come back unless you've got the content.

Ben Evert

I've had several different accounts and haven't really used them until the past couple of weeks. I know the work will eventually pay off and I have seen a small increase in activity.

joels

more time to do that, for people who have a lot of blogs this is more than a hard works

Nick Stamoulis

Social Networks are more spammy than ever these days… it worked best when they first became popular. It depends what you're product is because many don't succeed on them. There's also stringent rules on how to properly promote it without getting reported, ignored or straight up told off.

Mike Panic

@Daniel Scocco – as with most things, it really depends on a number of factors. I have 1,900+ friends on MySpace, obviously the more you have the bigger the audience you could potentially hit. 2nd is the bulletin title line, followed by the content in the bulletin.

Most of the "friends" I have are photographers or into art (as my first passion is photography) so when I post a bulletin alerting people to a new shoot I've done on my personal blog, I see a nice spike, say 50-75% more traffic than any other day. For the Randomn3ss site, my mileage varies greatly. It's a multi authored blog and I post all my work + my writers work in links. Depending on what topic it is, it goes very well or not very well. Gotta remember that most people on MySpace have a very short attention span.

More than a year ago I had some fun with bulletin titles and would put up things like "britney's boob photos" and the traffic SOARED, even though in the body of the bulletin it would say something like "haha, I got you, but since you are here, go check out ………" Which works but is dishonest to potential readers. Randomn3ss will see a 10-35% spike in traffic when I post articles, it tapers off and is nearly totally dead within 4-8 hours though.

I also, when I remember, post "blog postings" on MySpace linking to articles, but those never see much traffic.

For twitter, which I have a hate / sort of like relationship, I installed a WP plugin a few weeks ago to auto-publish to twitter when I post a new article. It still has some bugs though, usually double tweets with 2 different links (one which doesn't work and takes the reader to a 404) and sometimes doesn't post a link at all. Twitter never brought me much traffic, I'm OK with that though, I've pretty much walked away from the service as a whole.

Kungfu Komiks

I'm already an active user in all except FRIENDFEED. I registered with it but I never used it that much. I think I should start using more of it given that most bloggers have good reviews about it.

TechZoomIn

Hey Daniel,
You forgot Orkut in the list i guess. Does this works good?

Jani

Hi Daniel,
Could you please share with us how many visitors You gain with these sites per day?

thanks

Moise Levi

I prefer Facebook
I can upload my blog's rss directly so that all my friends can keep up with my posts.

Once I post, friends react on my blog or on Facebook

Rajaie AlKorani

Wow! You're strong, Daniel!

Daniel Scocco

@TechZooming, Orkut is just big in Brazil and India, so if you live in one those countries yeah you could use that as well.

@Jani, I am not that active on most of them. On twitter sometimes I manage to get up to 200 visitors when I tweet about a post of mine though.

Angel Cuala

I am an active memebr of BlogCatalog and I am surprise not to see it in your list, Daniel. Or BC is not really a social site but rather a directory?

Anyway, I am also a member of Twitter and Mybloglog and I am not getting zero from them (at least) although I feel that the figures are very low.

For Twitter, I maximize the 140-character limit but do not forget to greet co-Twitters and somehow my followers are increasing.

For Mybloglog, I always receive numerous messages from members inviting me to visit your blog and I just hate it.

Pink Ink

I've never tried any you mentioned but MyBlogLog. I'm on a few forums, and that's a great way to generate traffic, too.

I don't want to get started on MySpace even though everyone is doing it, because I already spend enough time online as it is! 🙂

MLRebecca

Great tips, Daniel! I've heard so many stories of how social networking efforts have improved blog traffic. It's just another way to expand your online brand! I personally always check out links to others' blogs from their social media accounts.

hehe

Wow that is the dailyblogtips author??!? I was expecting some one a bit older and less ..well… strong looking 😛

I use social networking to promote but I don't pursue it actively cause I don't wanna be a pest.

Basically I let the accounts just sit there 🙂 It has brought me some traffic and I don't feel like I am shamelessly plugging my site.

Daniel Scocco

@Rajaie and hehe, yeah I do a lot of weight lifting and martial arts. It is good for your health 🙂 .

How Make Money

Haven't had a great deal of success with social bookmark sites yet, but I am doing a lot of research and hopefully it will take off soon!

Mike Panic

I got inspired by this post to go look for a plugin to automate myspace notices when I publish from WordPress. Here is a full review of the MySpace Crossposter plugin for WordPress. I'm currently using it on Randomn3ss and will be installing it on MikePanic.com this afternoon. So far, flawless.

websites lover

social networking sites are here to stay for a long period of time because new users join them everyday.

Tim@TheWindowsFix

I have always been told to promote as much as you can social networking sites, but have never been able to get much traction. Maybe it's time to start with my new blog.

medyum

I've had several different accounts and haven't really used them until the past couple of weeks. I know the work will eventually pay off and I have seen a small increase in activity.

medyum

Eryaman hali yikama

Good info thanks for sharing with us.Nice information, valuable and excellent, as share good stuff with good ideas and concepts, lots of great information and inspiration, both of which we all need, thanks for all the enthusiasm to offer such helpful information here…
Comments are closed.