Why I Will Never Use Adsense on a Blog Again
Ten years ago I started a fitness blog, wrote some articles, slapped on an Adsense unit or two and then a year later sold it for $20,000. I was pretty happy with myself. And while it was the right move for me at the time I can't help but wonder how much I could have sold it for if I had ignored Adsense and done something totally different.
In this article I am going to talk about why I will never use Adsense on a blog again. I hope at least some of you pay attention.
Why is Adsense is so attractive?
Let's start the post by admitting that Adsense is very attractive to a lot of people. You just sign up for an account, write some blog posts and watch the money get paid into your account every month. It is quite alluring. I'll never forget the feeling of my first $1 day, $10, $50 day and so on. Like a drug, I constantly checked my stats to see how many clicks I had got in the last ten minutes.
But while all this was happening I was losing money. Each Adsense click of between 10 cents and $5 represented a loss to my blog. I only wish that back then I had thought about the fact that there are much better ways to make money from a blog. Ways that perhaps aren't as sexy in the short term, but work out to be a lot greater in the long run.
Why I will never use Adsense on a blog again
Now I want to get into the main bulk of this post and tell you why I will avoid Adsense on my blogs from now on. If anyone out there disagrees with me or has taken a similar course of action I would really love to hear about it.
1. Each click represents a lost reader
The purpose of blogging is to get readers. You craft headlines, opening paragraphs and content in order to catch people's attention on social media and Google but then you send them off your blog by encouraging them to click Adsense ads. It is actually quite perplexing. I see hundreds of articles on how to increase Adsense CTR and get more clicks but no one ever seems to talk about the fact that maybe sending your hard earned visitors away is a very bad idea.
2. It dilutes your brand equity
When you place another advert on your website you are passing equity to that brand. For example, if Daniel put an advert for a spamming software on the side of Daily Blog Tips it means that he endorses that brand. So Daily Blog Tips' brand is then associated with the spamming brand.
Adsense makes it hard because you do not have complete control over who advertises. Yes you can blacklist certain URLs but it would take a massive amount of time to make sure every brand that appeared on your site was a good one. I know the owner of a very large Luxury Watch blog who lost a lot of high profile Swiss contacts because his Adsense ads served up replica watch promotions.
So what should I do instead?
Now the question becomes about what one should do instead of Adsense. It is a very important question to ask. If I had asked it of myself ten years ago I imagine I would probably be earning five or ten times what I am today.
The answer is email subscribers
I have said it before and I will say it again. The money is in the mailing list. The most successful bloggers and web marketers all place an emphasis on capturing as many email subscribers as possible. Look at Problogger, Copyblogger, John Chow, Shoemoney and the rest; they all make millions of dollars a year because they have large lists of interested email subscribers who they can email to:
Promote new products
Any time you launch a new product you can send out an email or a series of emails designed to get people interested in and ready to buy. Darren Rowse did this recently when he launched his new book. Before it is even published he knows that he has close to 150,000 people that will look at the advert.
Launch new websites
What if you want to expand your website to something new or create a sister site? Well instead of doing all the ground work to get those initial users you just send out emails to your list. If it is relevant and related you will find that most of your fans follow you over.
Sell affiliate products
The last thing I will talk about here is the fact that niche email lists give you a massive opportunity to sell affiliate products to a very actionable audience. You can earn between 40% and 80% on affiliate sales by just sending out an email. You don't even have to create the product, just promote other people's.
Capturing email subscribers is a long term strategy that pays massive and ongoing dividends. Remember that visitor who clicked an Adsense ad and made you 30 cents? He could have subscribed to your list and be earning you hundreds of dollars a year by purchasing your products or ongoing affiliate offers.
What are your thoughts?
I'd really like to hear your thoughts on this matter as I know there are quite a few fans of Adsense here on Daniel's site. Have you stopped using Adsense and tried something else with great success? Or do you think Adsense is the best earnings model and will never abandon it? Please drop a comment and let me know.
About the Author: The Blog Tyrant is a 25 year old guy from Australia who has sold several blogs for large sums of money, works from home full time and now blogs about how you can dominate your niche. He also answers every comment he gets on his blog.
Get My Best Internet Marketing and Entrepreneurship Tips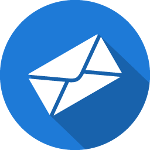 Don't worry, I only send out emails once or twice a month.
But when I do, it's because I have something valuable to share!
You don't want to miss those, and it's completely free!
81 Responses to "Why I Will Never Use Adsense on a Blog Again"
Daniel Scocco

I agree that there are other efficient methods to monetize a blog/website, but the most efficient one will always depend on the kind of site we are talking about.

AdSense is still a very efficient method on some niches/types of sites, so I wouldn't exclude it forehand or forever 🙂 .

Interesting points though.

Blog Tyrant

Thanks for weighing in boss!

🙂

Radu Tyrsina @ Smart About Things

I must admit that your advices on google adsense made me quit my advertising with google so quick 😀

stylo

I do agree with you Daniel. But now i gonna ask a little favour. can both of you have look on my blog just for 1 minute and suggest me the best idea you get in that 1 minute how to monitize….

Kamal Hasa

Efficient methods are subjective to each and every blog. Because what works for me might not work for you.

Interesting points added 😉

Bryan Knight

Thanks for the good laugh. Your headline "Why I Will Never Use Adsense on a Blog Again" is immediately followed by a block of Adsense ads!

Faris

@Bryan… This post is a guest post by BlogTyrant, Read 'About the Author' 🙂 And he is not using adsense on his blog…

Gabriel

Oh yes, good point Daniel. There are some types of websites where AdSense is really the best way to monetize them.

I've stopped using it about 1 month ago because it just doesn't work on my blog. I made around $18 every month at a traffic of 55k unique visitors (average CTR 0,29%). I realized that it will never work as it's a web development site and programmers do not click on Google Ads. Instead I've started to develop and sell products. I believe it's the best way to make money online these days.

wasim ismail

To be honest Ad sense has pros and cons, and not necessary does this mean that your loosing a reader, as the true reader of your blog is someone that is attracted to your content, and as long as you are producing good quality content you will not lose that reader, they might go onto other sites to check things out, but if your blog is powerful enough they will surely return. They will understand that your blog is the one, where they find value, and at times when they look at other sites, they will notice that its not the same hence again return back to you.

You also need to look at why you have put ad sense there, which if it is, and if it is not producing the amount you expected you need to look at alternatives like you have mentioned Affiliate, which may work out better, You need to try various methods and see which one suites your site the best.

Brent Stangel

I agree that you have to fit the monetization method to the specific website. I had a site that I tried everything on, the only thing that made any money was Adsense. I would get thousands of clicks on different affiliate ads and didn't sell one.

Testing will determine what works best. I wouldn't exclude any method arbitrarily.

Brent

Rojish

Affiliate programs can be effective than adsense but completely removing adsense may not be a good idea atleast in the first year of blogging. We can't expect lot of subscribers as soon as we started our blog. It will take time, may be years. Till that time unless we don't have other sources of income we may need to relay on adsense to meet our blogging expenses.

Blog Tyrant

That's a good point Rojish. If you don't have any other income Adsense may be a good temporary solution.

Vuong

I think your choice might depend on your blog niche. In case of Daily Blog Tip, it is not a good choice for the owner to make a living under the third advertisement agency such as Google.

I see many blogger are making money thanks to GA, mate. But I agree with you, in a long run, in case you get a good reputation, GA will not be the first choice.

Pumama

yes i dont like Google Adsense too. High risks, can be banned…
And some people dont like Website has google adsense ads

Blog Tyrant

Good point Pumama.

If you rely totally on Adsense and get your account suspended you are in very hot water.

Dan

I would disagree to some extent – if your blog has valuable information it is a destination – you're not losing anything

I don't stop watching ESPN just because they have commercials!

Blog Tyrant

Hi Dan.

Good point but I don't think your metaphor totally matches up. Why? Because you don't change channels when you watch ESPN commercials. With Adsense ads you definitely change channels.

Know what I mean?

Michael (MKR)

Even my dad knows how to use tabs. I doubt many people left click an ad. It's opened in a tab just like everything else.

Shaun Connell

Monetization isn't one-size fits all. Some markets perform outrageously well with adsense. I have a gold website that generates extremely high conversions for the email sign up form (30+ per day) and yet still also is one of the best performing adsense site's I've seen.

Adsense is just a tool, and may or may not be appropriate.

Blog Tyrant

You are 100% right Shaun. I am currently running a bunch of websites on Adsense. Not blogs though.

I always try and find a replacement monetization option though. I really feel like capturing an email list before you send visitors away is the most important thing.

Rahul Gupta

Where You have sold your blog ?
i have a few blogs for selling, will you please tell me where i can sell these ?

Tom

There are many ways to monetize a site, adsense happens to be one of them – and like Daniel said, each site is different and using MULTIPLE advertising techniques.

For example: Do not show adsense ads (or any ads) until after an email newsletter call-to-action has been presented. Now you have not only presented the list building opportunity, and when you return them to the site, they may 'leave' your site paying via a click (adsense, advertiser, or affiliate).

In your solutions – the email list is an excellent idea (one of the best, if not the best), but how many people really know what Shoemoney and John Chow are doing? (btw – John Chow has a great video that does explain his techniques, but I can't remember where that video is located) Too many website publishers collect emails – and never send out anything more than a 'hello' – no links to products, no affiliate, no promotions.

Question: Didn't Adsense become available in 2003? Splitting hairs, but 10 years ago, you would not have been able to use it, most likely. My first Adsense ad was placed in Oct, 2003.

Blog Tyrant

Hey Tom.

Great comment.

I get an idea about what Shoe and John do by following their lists mostly. They are pretty transparent about basic strategies.

I checked the sale contract and it was actually 2006 that I sold the website. For the life of me I thought it was 2001-2002. Seems I have my clock way off. But, yes, it was 100% Adsense income from that site.

Thanks for the clear up. I'm going to have to go back and edit some posts!

Nhoel

adsense is a great money makers for guerilla blogs like mine.
have you heard of guerilla blogging?
it's a no niche blog like what i had.

Stratman

I think it depends on the blog's content. I have niche blog on Japanese brand watches and I'm unable to find profitable affiliates as my blog is purely informative.

Having a mailing list will not do anything as I'm not selling anything. Although I have an Amazon affiliate account, nobody buys watches from the merchants because they know they can get cheaper Seiko watches on eBay or elsewhere. Then there are also visitors who have ad blocker plugins in their browsers and they will never see the AdSense ads on my site. For me AdSense is the only revenue generating means.

A blog on photography caters to a much wider audience and I've seen many sites and blogs with affiliate links to merchants. It's common to see photography sites saying "Like our content? Support our site by purchasing from our affiliate merchants".

Heck, I'd be glad if I could consistently earn $5 a day from AdSense or sell my blog for half what you sold yours.

Blog Tyrant

Hey Stratman.

My mate who owns a big watch blog is going through a similar thing to you. He doesn't want to use Adsense because it promotes replicas but then no one buys luxury watches off of Amazon.

You could try the eBay partner network or set up a paid subscription area where every day you post the best auctions and watch bargains from around the web.

Justin Germino

While I agree that AdSense sends traffic away from your product and brand to competitors, it is a great way to passively monetize for bloggers who have no interest in "affiliate selling" or pushing a product. Not everyone is a salesman or is comfortable trying to sell a product, some are just interested in the writing sake of it, sharing thoughts, opinions…etc without any direct interest in pitching to readers.

Also, for Google searches on topics not related directly to your product AdSense could be a way to catch some earnings from somebody who had no interest in what you were selling anyway.

Promotion and Sales of an affiliate product or a product you own have the potential to always yield better returns.

Heather @ Family Friendly Frugality

I totally agree with Justin. I am so not a salesperson and I am doubtful I will ever make a product worth selling. AdSense helps me make a bit of money from my hard work.

Trishan

Adsense is still a good money making propisition especially to those who aren't exactly Probloggers or Copybloggers! Also, not all Adsense clicks give pennies, although most do. I have had some ads with CPC of 1$ which is quite good for me.

Blog Tyrant

Hi Trishan.

I have several product websites that often get clicks as high as $5. My record click (that I know about) was $9 on a website about cameras.

If every click was that high I would change my mind back!

Jeff

I removed Adsense last week. Too many ads that have nothing to do with my blog, and after a year, just too little income.

Thomas

But what if you just have an enthusiast site? I have a couple of car blogs and I do not push any products nor is there an affiliate program that could make money.

I simply write about cool cars and hopefully people will click an ad.

Blog Tyrant

Hey Thomas.

Car sites I would think have heaps of room for affiliate products.

Imagine growing a list of people interested in your car niche and then sending a weekly newsletter about good car bargains on eBay or the car sites. You could promote Top Gear DVDs or other related verticals. I daresay it could go quite well.

PCTechBytes

I think in order to survive, I think you should do both until you can build up your mailing list. It's a great idea and something we'll look into in the coming months. Does anyone have a good recommendation for mailing list software or services?

Vijay – Tips to get back your ex

Adsense is what I came into blogging!

If there isn't Adsense I'd not be blogging. So I respect Adsense despite the fact I realized recently – One can make huge money without adsense!

I've switched the middle path. Let the websites earning good on adsense keep running and build others from scratch with the point that I won't put a single adsense ad on it.

See this works. At least working for me!!!

Stephen

Well it worked, you got my attention but I have to disagree with what I have read. By telling your story, you indirectly suggest to me that I should also do the same as your reader.

It's a good idea for big blogs with thousands of unique page views to use email lists but come on, there's only like less than 1% of all websites on the internet that get that much traffic. It's probably easier for startup blogs with no reputation to make money from adsense than from email lists.

Blog Tyrant

Hi Stephen.

I get your point but I have to politely disagree.

You do not have to have a big blog to make money. If you get 1 email subscriber per day you will have 365 in a year. That's 365 people you can promote products to or ask to visit your site again and again. Obviously as your site grows the amount subscribing will also grow.

Its not the easy option, but I feel it is a better long term financial decision than Adsense.

David Shaw

I think this sort of proves the commentators points.

You only have 365 people at the end of one year! So for most the year you have just over 100 if you are lucky.

Chances are you will earn more through adsense as your primary, whilst building an email list passively.

Chris Guthrie

The advice you're sharing only relates to a very small niche: this one (blogs about blogging / make money online etc.)

I sold a blog for six figures a few months ago and I was using Adsense on it along with other monetization methods.

I think you're trying to use a blanket one size fits all approach to solving blog monetization and it doesn't really work. Making a product isn't always the best method to make money after all I didn't make any product for the blog I sold for six figures.

Blog Tyrant

Hey Chris.

Congrats on the huge sale! Did you sell it on Flippa? Must have been close to a record for them.

I didn't say that making a product is the answer, I said that email subscribers was a better focus than Adsense. Just as a raw example, on Flippa blogs with high subscribers levels and high Adsense earnings sell for way more than blogs with just high Adsense earnings.

Thanks heaps for commenting. You have a great blog.

Jen Whitten @ The Positive Piper

I'm not a super-huge fan of Adsense, but right now I do use it for: 1. new blogs I haven't had time to research products for yet or 2. blogs in challenging niches (like paranormal…most of the affiliate products I've found are crap and I haven't had time to create something worth selling yet…even if Hubby is pushing for selling a ghost).

Chromatic Dramatic

Yeah Affiliate links are easy, but something just doesn't quite seem right about (some of) them.

I mean an 80% commission???? WTF!

To me, it means you are selling someone an overpriced dud.

I just can't see that being sustainable in the long term, either for the person charging 80% more than they need to, or for you the owner of the email list.

Reza

Hi..I am using Adsense too and understand you from this post.

To success we Adsense is to get your ads targeted with your site as much as possible. As a blogs reader, I tend to move away from a blog without clicking on ads, because many time their ads are unrelevant with their contents.

This might sound to cliche, but ads do provide something 'value' to readers if its relevant to your blog post. They extend the informations that readers need. What make Adsense great is that they have huge advertisers, therefore more choice of ads. If we can setup the ads perfectly on our site, the chance to get more clicks is possible.

Jeff Mitchell

As primarily a reader of blogs at this point, I have to say that Adsense ads are highly offensive to me. There's no way I would ever, ever click on one. These things are a nightmare from a security perspective, I have no idea where I'm really going to be taken to.

I much prefer the email list concept as I feel I have more control over opting in. It also allows a personal relationship to be built with people.

I'm working on some blogging ideas myself at the moment and I can tell you right now I won't be using Adsense.

Santel

I am having very hard time to increase Adsense revenue, I think I already did all my best to optimize it but no good success.

I totally agree that what I need to do now is to build a new site for affiliate, looking to brand a website now,

Races Games

You have some good points there and I don't doubt them. However, these work only for blogs with over 1000 visitors/day and with a lot of mail subscriptions. Adsense is good to make money if you have a smaller net business, at least it can pay for your domains and host.

Rizve Ahmed

I have read whole topic.i also don,t like adsense.Now a day adsense also don,t accept all applied site.I am going to add affilate program on my site and email subscription option too.i hope i will get some response as you said.i will come back to post my review about it.

Thanks again for nice concept.

regards
rizve ahmed

Samantha Dermot

Adsense will never work on an affiliate/webmaster/MMO blog, bloggers will rarely click on the Adsense ads. But in different niches, Adsense is a better alternative than building a list and selling to that list.

Winning Ideas

Interesting post. We all might agree that it's the traffic (which is lifeblood of a blog) that determines which monetization strategy works best. For established blogs with large subscriber bases, own products and affiliate products may have better success rate than adsense. However, for startup and medium traffic blogs, adsense surely keeps the blogs alive 🙂

I totally agree with you that if one wants to become serious blogger , he needs to build a strong subscriber base (RSS and Email).

In a nutshell, adsense still a good option for startup and medium traffic blogs 🙂

Thanks for sharing this post

Diseño Web Barcelona

Adsence will indeed send you readers to another page. And I also think that this a pity to loose a reader.
Now, in order to have a lot of readers and email subscribers, you must have a high traffic. You must also have something to sell them.
So, for small blogs/websites, adsence could be a good option to cover you hosting and domain name bills. When your blog is getting bigger, your tips could indeed be a good alternative.
Thanks!!!

Krishna Nalamothu

I have not expected this kind of immature article from this author who has vast experience. His explanations are too silly to read. How many bloggers have success with email lists and how many with adsense.

Miles Carter

Great article, sharing information which others would think twice about giving out or would spin in a sensationalist fashion that reduced credibility. I was planning to set up Adsense ads on my personal blog, but this article has really made me think twice.

Suzanne Delzio

Fascinating discussion. Experts/professionals surely know to stay away from AdSense if their primary goal is to promote their services.

Lorie Shewbridge

I really don't know much about monetizing and Adsense was the first thing I added because I use Blogger and it was the easiest. I have been actively blogging for just over a year and have made a total of $5.38 – WooHoo!!
I'll still leave it on my blog unless it starts to cause me problems, but I have started trying to make money other ways.
I really enjoy your blog. Thanks for all your info!!

Web Marketing Tips

one thing which is really good about adsense is they work almost same for all countries hence this is first choice for every blog owner.

A new from asian countries will never understand affiliates because online purchasing is not in their cards, hence they never assume that this can be happen in the begining stage.

So adsense will be here for long time, as everyday new bloggers coming to net world.

Web Marketing Tips

one more important thing which playing a great role in adsense is google'sown blogspot where you can easily earn money through it.

Infact many new bloggers starts their journey from there.

Maketta

I don't have adsense on my blog. However, I write for an article directory that now displays adsense ads. They just recently started using it. They say people who make lots of money with adsense usually has a lot of traffic or have more than one site.

Web Marketing Tips

is that article on any specific'niche or cover all topic.

Because adsense is really good on some niche, though competition is quite high to get search engine traffic.

curso de blog

It's true, there are other ways to monetize your blog. In the spanish market, I see there are hundreds of people that promotes using of Adsense as the only way to make money with a blog; obviously, these guys don't have any creativity, and I think one can create your own product and sell it, at least for $47, $77, I don't know…

Personally, I haven't never used Adsense on my blogs; I was thinking on recommendate its use, but this reading helped me a lot understanding why I shouldn't use Adsense on my blogs. Thanks a lot!

Vivek Parmar

Interesting read, monetizing a blog is necessary and adsense is the best PPC network and it works great only for high traffic blog.
Its better to focus on other ways to monetizing blog. Affiliate marketing is a best way to get started with monetizing a blog

GrimCris

I agree with you, but tell me, if I don't have nothing to sell, what can I do with that big amount of email subscribers?

I mean, take my site, how would you advertise there?

vanessa

I am a very small blog starting out. I blog at fashion, and things related to it. I have a small following of around 35 people. I would love more readership, and I've only made $0.30 on adsense. I'm not sure if I should take it down. I know there are affiliate programs I should find that would make me more money. Does anyone know of some good blogging articles, or books that will help me monetize my blog, and gain more traffic? I feel so confused, and like there is so much information.

Faris

Adsense is good for sites with heavy traffic. But we don't have much control over adsense, because it will open ad in the same window and the reader will direct to the ad page, and u lose the reader. But in affiliate ads, u can have more control to hide the affiliate url, and to open the affiliate ad page in a new tab/window etc. Most affiliate networks pay 30%-50% commission. And if we place affiliate ad that is matching with our niche then it will bring good results. Happy Blogging. 🙂

Denise Hamlin

Funny, this is something I've thought about too as I visit different sites. If you have something on your site you want others to buy into why would you give them the option to click their way off again so easily?

Of course, as the previous commenter points out, if you don't have something else you want them to do, then Adsense does make perfect sense. Why not make money from them stopping by?

I'm a real estate agent, so the email subscribers idea does make a lot more sense to me than signing up for Adsense would.

Thanks for sorting that out for me!

Iroko

I think the best thing to do is to consider your audience snd your niche, some market is good for adsense and some others are totally not for adsense.
We may all assume that there is a product out there for every market but not all product are with the major network, would you be willing to register with all the product you promote that offer affiliate products.

Russell

I hate adsense always. Never liked it. Cheapens the entire experience. We all work hard to get traffic and then you send it away thru a cheap ad and make pennies on the dollar. Forget about it.

I have been saying it for years. Never Ever Ever put adsense on your site. Not worth it…

Tommyzman

I have a Men's Lifestyle WordPress blog site. I loaded it with affiliate advertising like Playboy, golf clubs, BBQ stuff, wine club, etc. Tons of clicks but not a single sale in one year. Very disheartening.

I have been told by several people to do Adsense or some a pay per click service.

Also, with Adsense… do they have it where you can pick from groups of ad topics or subjects from similar type advertisers. I mean I don't want to sell flowers on a site like mine.

Any thoughts from the crowd would be very appreciated!

– Tommy Z.

Vincent Chow

Email list will not work on all blogs. It will only work on blogs that you can build an authority upon. On my blog, I'm almost certain that the visitors will leave one way or another, and I will never see them again.

Reason? I'm providing a specific solution to their specific problem. Once they have solved their problem, they will not stay. Other articles are almost not relevant to them. I would rather have them exit via AdSense than the "X" button.

Ayush Chand

You are talking like this because you know a lot about advertising. What about newbies? Adsense is the perfect way for them to get some money. 🙁

Navin

I Agree with you, as you said "Each Click on a Ad is a Loosig Visitor". Very well written.
Thanks for sharing your views. But How can I ignore the those bucks am gettting from Adsense??

Gabriel

It is a matter of opinion as to whether ads detract from the business. If you think you will lose a client or customer because they click on an ad and do not return, that is likely the main concern when placing AdSense on websites. However, in my opinion, adding AdSense is a matter of good customer relations allowing customers to compare and contrast products and services.

Anish@ PcPedia Tech

@Ayush Chand The ultimate aim of a newbie should not be earning money,of-course everyone loves to earn money out of their blogs.but before signing up for adsense one must consider building a loyal flock of readers who will stick to your blog and keep visiting. in other words unique visitors. One your blog get a large no of unique visitors then setting up adsense is not bad as your loyal visitors wont leave your blog.and you will get lots of $ per click

Anish@ PcPedia Tech

@Ayush Chand The ultimate aim of a newbie should not be earning money,of-course everyone loves to earn money out of their blogs.but before signing up for adsense one must consider building a loyal flock of readers who will stick to your blog and keep visiting. in other words unique visitors. Once your blog get a large no of unique visitors then setting up adsense is not bad as your loyal visitors wont leave your blog.and you will get lots of $ per click

Ueritom

That's some questions to consider. Could you suggest any other option instead?

HomeList

I know this is a guest post.. but I think it's funny seeing Adsense ads at the top of this page right after the headline "I'll never Adsense Ads on a Blog again!" lol

Marc

I'm sorry but I really can't agree with much in this article. If I remember correctly Adsense only came about in 2003 so 10 years ago Adsense wasn't even an option. If you were in the web business 10 years ago, you will remember that trying to make money through online ads was extremely difficult. There were not many options at all beyond low paying CPM banners, a few affiliate programs like CJ, Tradedoubler and Amazon. Trying to get private ads was extremely difficult for most niches and even then, did not pay well at all. The dot com bust laid waste to internet monetization. Adsense arrived on the scene as a godsend. It outclassed every other ad platform by miles. Ad clicks were high for a few years. I run lots of sites in lots of niches and 2007 was the worst year for click prices as a publisher. So many publishers flooded in that the inventory swamped the demand and most of my clicks went for single digit pennies. They began to recover in 2009. 2010 was a good year for click prices. 2011 is better as ad inventory has been sopped up. I think if a user finds value in your site, they will return to click an adsense ad again and again. I never bought the idea about losing a user when they click an ad. You lose a user when you make an affiliate sale as well, so what's the difference? Depending on your niche some clicks pay higher than some affiliate commissions. I made a $16 click two days ago in a niche that pays $8 for leads. Go figure, but it happens from time to time. One last point. It's interesting that this blog has Adsense in the most valuable positions. Adsense can be a cash cow that is valuable to your users.

Jon

It really comes down to the site owner. Personally, I don't like the way Adsense looks even if you're good about tucking it into your site/copy. It makes sites look cheap.

But then again, some people are making a killing use it. Go figure.

My personal favorite is still community building, email marketing, and affiliate product promotion. If you can create the products yourself, even better. Thanks for the read!

suraj

I also stopped to use Adsense few months ago, reason was click rates, but now I am getting idea the main difference between depending on each click each day and selling our own product.

Hanna

Greetings from Seoul.
Google adsense is relatively new in Korea compared to other English speaking countries due to the fact S. Korea has its own independent search engine natives use.

I am trying to figure out how to utlize adsense in this environment because Koreans are not used to purchasing through email list or buying off of Western sites.

I think adsense makes sense if it can capture the actual context of the topic and I am trying to use a plug in for wordpress ( target ad?) and will have to see how it goes.

anyone else tried a more target focused google adsense plug in?

Daniel

With Adsense you need a large amount of targeted traffic to even begin to make any decent money.

If you have a high $ per click rate, that will help I guess.

Many people are exaggerating their Adsense earnings by a huge margin, then using this false information to base their Blog(site)s business around.
Comments are closed.