WordPress Themes Selections
All right, I know that "Top WordPress Themes" lists are all over the web. Once in a while it is cool to check the new ones though, because they tend to pick on the latest quality additions to the huge realm of WordPress themes.
Recently I just came across two interesting ones. The first one is titled 45+ Must See WordPress Themes, and it features both free and premium themes.
The second one is titled 31 Professional WordPress Themes and it includes some classics, as well as new themes.
Some of our WordPress themes appear on the lists, so the guys who created them for sure have a nice taste :).
Update: Make sure to check our new Premium WordPress Theme as well.
Get My Best Internet Marketing and Entrepreneurship Tips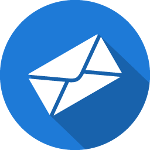 Don't worry, I only send out emails once or twice a month.
But when I do, it's because I have something valuable to share!
You don't want to miss those, and it's completely free!
22 Responses to "WordPress Themes Selections"
Napster

Nice themes!

Malin

The first one was quite nice! Thanks for sharing 🙂

redwall_hp

Thanks for the link…and of course I have good taste in themes. 😀

Susan

Those are some nice themes, but I find myself partial to The Revolution Series!! I really love the look and feel of them, but its nice to see the variety!!

Susan

Pushed that button too fast, I wanted to add that your tabbed themes are very nice!! Sorry for the double post

Steve

Great themes, Daniel. I am enjoying your Deep Blue theme on my site. 🙂

Noupe

Thanks for the link. We couldn't miss your theme, its one of the best 🙂

team ray

some very nice templates. i am learning to make such unique templates

Mademind

nice themes

Dr. R mymedjokes

Thanks for the links. I have been looking for WP themes. I imported my Google Blogger site into WordPress to mirror it and as a back up. Impressed, I switched another site I have to WP. But I want to avoid themes that have links to online gambling.

Brad @ http://bradblogging.com

Or you could just custom design a theme, if you have some CSS and HTML knowledge 😀

I have done just that on my blog: http://bradblogging.com

What do you think?

90 Resources for WordPress Templates

Thanks for the great themes. I love finding new WordPress themes.

Morkof

I would also add this article '10+ Free Magazine Style WordPress Themes to Choose From'
at http://www.visual-blast.com/wordpress/10-free-magazine-style-wordpress-themes-to-choose-from/

Toxane

Lovely selection & good inspiration. Thanks!
Comments are closed.