One Blog and Many Topics, or Many Blogs with One Topic?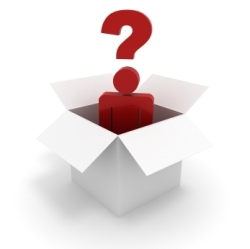 This post is part of the weekly Q&A section. Just use the contact form if you want to submit a question.
Arun Basil asks:
Suppose one blogger has got multiple interests , like Books, Gadgets and Cars. Will he get more readers and traffic when he writes about them in separate blogs, or if he writes about all of them on a single blog?
Both strategies can work. Let's analyze the pros and cons of each of them.
Pros of One Blog with Many Topics
The largest advantage of this model is that you will have a very strong domain, since it will receive the link juice from all the different topics and content channels. Over time it will become relatively easy to rank for keywords because of the high trust that the root domain has. That is why websites like Wikipedia or Digg rank so well in Google.
Another advantage of this model is the unlimited potential for expansion. Provided your domain is a generic one, you will be able to add and remove topics over the time without needing to rework the brand.
Cons of One Blog with Many Topics
The main disadvantage of one large blog covering many topics is the fact that it will require a huge amount of time, energy and money to become successful.
Why? Because you would need to shape it as a content portal. That means that you should have a design that supports the portal structure, different channels inside it, and different writers to keep each of the channels updated regularly.
Trying to do a content portal by yourself and with no investment would probably yield mediocre results.
Pros of Many Blogs with One Topic
The advantage of having many blogs, each with a niche topic, is the fact that it will be easier to attract loyal visitors on each of those sites. The sharper your focus, the easier it is to convince a first time visitor that he should come back tomorrow or subscribe to your RSS feed.
Secondly, niche websites are also easier to be monetized. Advertisers like to be able to control the audience that is going to see their ads.
Cons of Many Blogs with One Topic
The disadvantage of having many blogs, each with a niche topic, is the time and energy that you will need to spend managing them. You will inevitably need to worry about the web hosting, web design, software, maintenance so on. The higher the number of sites you have, the more time they will consume with those tasks.
Additionally, there is always the risk to spread yourself too thin. If you can't keep up with the content production and promotion activities on all the blogs, they will probably tank over the time.
Conclusion
As you can see there are pros and cons related to both strategies. Choosing one over the other is a personal decision.
My preferred strategy is to go with niche blogs. You just need to make sure that your niche is not too narrow. For example creating a blog about "Nepal Photography" would probably not be a good idea. If you choose "Digital Photography," however, you should be fine.
I also prefer to focus on the development of one website or blog at a time. Trying to do too many things at once is one of the most common business mistakes.
What do you think?
Browse all articles on the Q & A category or check the recommended articles for you below:
58 Responses to "One Blog and Many Topics, or Many Blogs with One Topic?"
Nonoy

I am actually blogging about travel. Most are travel tips, events and food; on the other hand, I also write about software reviews, movies, showbiz news, and general "how to" articles on the same blog.

I'm getting most of the traffic from software and showbiz news, while my posts about trvel are still gaining visitors. So far it's doing good. I just wonder if it's a problem whether the identity keywords that a travel blog should have are somehow changed.

Maalavika

A expressed by many here , this too difficult a question to answer. I have been loitering around with many ideas and the lack of focus has eaten away much of my time.

The essence is try both and if you find success in either proceed on the same line for one man's poison is another man's medicine.

Eryaman hali yikama

Good info thanks for sharing with us.Nice information, valuable and excellent, as share good stuff with good ideas and concepts, lots of great information and inspiration, both of which we all need, thanks for all the enthusiasm to offer such helpful information here…

Winged Wizard

Since some people prefer general blogs over niche, i'll stick with my general blog. I've tried niche before but stopped posting after I got bored posting on one topic. I found that i let others influence what i wrote hence i couldn't freely express myself it's like putting chains on your creativity.
Now i've started an all new blog and plan on writing about different topics and arranging it in categories. I think i can somehow combine; poetry, fiction, culture, religion, science philosophy, short stories, paranormal and
add some personal reviews on books, movies, music etc.
My aim is to keep at it for a long time and not worry too much about other things as it's a free wordpress blog, hopefully the unique and original content would slowly give me visitors and readers. If not then I've got nothing to lose even if one person hears my voice.

Robert Redl

Thank you for a great article. It gave me some good ideas to split my broad "content portal" like blog into two languages and several main topics, while I will leave the main broad blog as a generic inbox for all kinds of articles and notes.

Another idea could be to split (even an already very specific niche blog) into a free part and a paid premium part for subscribers?

medyum

Coincidentally my post today was also about the same question.Niche blogging v/s Generic blogging…As you mentioned there are pros and cons for both. However, when you start a niche blog, from planning phase itself (starting with domain name) you should have some idea on what kind of potential it has, how do you want to market it, affiliate-ad revenue potential etc. Generic blogging can evolve over the period of time and you can bend it the way you want.

filoss

Hi, thanks for this post 😉

I had one blog with many topics, because I wanted to have one strong blogplace. But when I read this post, I started thinking about it and finally I'm building new blog specialized for blogging and online journalism. I hope, it was good step.

Thanks and good luck 😉

Arafat

I preferred niche blogging. I talk with some of my fellow blogger about this and what I understand Adsense effect them too much to think to create another blog with high paying keywords. Also some create another blog just because promoting his/her main blog among different interested people. And usually they do with free hosting so they never worry about hosting related argument, only spend some dollar to buy a domain. So there are too many factor to create another blog.

SEO Quotes

My preferred strategy is to go with niche blogs. You just need to make sure that your niche is not too narrow. I also prefer to focus on the development of one website or blog at a time. Trying to do too many things at once is one of the most common business mistakes.

Peter

Yeah, that a pretty good bLOG, I like it. Give me more man 🙂

Marichelle Rocha

Your post hit came at the most opportune time. I am just creating a blog now and did a search on whether it is worth creating 2 blogs or just 1 blog with 2 topics. The 2 topics are small business tips/networking and writing. After reading your post and several of the comments, I've come to the decision that I will start out with one for small business, see how that goes. First I am going to concentrate on getting that one up and running. After learning from that experience, I'll see where that takes me. I'm glad to see I'm not the only one with this dilemna. Thanks for the post!

TonyB

Hi Everyone,
I have a carpet cleaning business in Houston,TX that was doing pretty good until the economy went bad, and with it my clientele. I have a website for the business but I dont
know what I have to do the get it to show up in a search. Right now it's somewhere in the yahoo/google netherworld (LOL).

Is there someone on here that can give me some insight or know of anyone that coud give me insight on how I can get my local website on the front
page of a Yahoo or Google search to increase my business without it costing me 5 or 10k $$$? If so please share with me.

I thank you and my hungry over-eating children thank you.

thanks,

RaiulBaztepo

Hello!
Very Interesting post! Thank you for such interesting resource!
PS: Sorry for my bad english, I'v just started to learn this language 😉
See you!
Your, Raiul Baztepo

BlogMoneyMania

I am studying Niche Blogs vs Branded Blogs. There's a strategy to both.

I think to really develop your own voice & get readership one branded blog would be best. It would need to be your main business & probably be best to stick with one topic unless you do have a interesting writing style & are commenting on life in general.

I subscribe & read daily the one topic blogs I am most interested in. But who knows maybe blogging will turn into total news stations & each blogger could have sub pages with catagories with their different interests.

You can't maintain a lot of Niche Blogs on your own. They must be automated by a staff of writers.

If you want to make money from niche blogs you create many & see which do best. You can also "Flip" or sell niche blogs for profit.

Michael B

I prefer niche blogs if you have widely different interests. For example, guitar playing and computer programming interests, to me at least, would be difficult to contain in one blog. Mixing editorial styles can be difficult too. I have a humor blog that just wouldn't work with any sort of serious post.

Jhangora

Thanx a lot for ur advise. Even I am interested in a lot of topics. I find it difficult to concentrate on just one topic. I may not be able to monetize my blog but I'll continue doing what I like best … being a Jack.

Bape Nerd

Thanks for the great post, very helpful.

Michael Aulia

Well my blog at the moment has many topics and people say that it's actually quite successful.

I also want to add the cons is that you will have less subscribers because your niche is all over the place that may not interest everyone

Keith

Hey, I really enjoyed this post. I have only recently begun blogging, but before I started I spent several weeks investigating many things, one of which was whether to have a niche blog or a blog that covers many topics. I decided to go with the niche blog because, for me, it seemed it would be easier to maintain and keep quality posts going. I still have other interests that I'm dying to get into so I guess I'll have more blogs before I'm finished! 🙂 Thanks for this article, it helped to remind me of other things I want to do.
🙂

Tyrone – Internet Business Path

Wow! Time out! What i worry about are those who are reading blogs who still do not have any single penny! Im helping moneyless people to succeed by starting their own business! wanna learn?

Sheree Motiska

It is so hard to manage many blogs if you're one person. I had many blogs like that which were for different keyword phrases and purposes, but all could be used in conjunction with one another.

It seemed like a really good idea and came out of a time of intense creativity for me, but I was going insane.

I took them all down and started with the original, very 1st major idea that started all the madness. Now I'm starting over again. I do feel better, actually.

balidreamhome

Surely I will stick to one blog with various content as originally I am not coming from English speaking country sometimes is hard to just create article in English at the same time the rate of Indonesian blogger also rise up significantly.

By factual I do know is a big task to manage few blog with individual idea, at least not for now 🙂

Very nice article dud 🙂

McDonna

Thanks for this post; it's very timely! I maintain several blogs for clients, and have started a few of my own on widely separated topics. Unfortunately, I'm spread too thin and don't find time for regular updates. I've been trying to decide whether to shut down some of my blogs. After reading your article, I think I'm going to pick two of them and see if I can build up a good audience.

Paul Stivers

Good topic, and timely for me. Have been blogging for just a couple months.

My purpose so far is personal branding, so I have everything on one blog.

I've thought about breaking out the sea kayaking topic to a separate blog as I would like to monetize that one. However, I don't want to compromise my personal brand, by spreading my topics to a number of blogs.

I'm thinking of continuing to call it paulstivers.com, and have two topics; sea kayaking and about. Consolidate everything that isn't sea kayaking under about. I would like 'about' to be a dynamic (in WordPress lingo) page, though, so the reader can filter on sub topics within about. For that reason I'm thinking of going with WordPress MU.

Feel free to give me ideas.

Arjen

I have one blog with multiple topics. It's my personal weblog and I write about the things I find interesting. I think a one niche blog is better, but I'd like to write about multiple topics and don't want to maintain more than one blog.

Mysticdiva

This blog is a single blog dealing with many aspects of one main subject. (Hope that makes sense.) Right now, I do more posting on this blog than the other one. I hope to open the vacation blog before summer. It will start out as one blog dealing with different aspects of a main subject but it may be too much for that format. I may have to break it up into several niche blogs. Your article made me give this more thought.

Mysticdiva

Great info. I only have 2 blogs. One is a collection of my thoughts on various issues in the news, etc. The other one deals will thoughts on religion/spirituality. I like the niche thought because I have another idea for a blog which will fit a much needed target market in today's economy.

Chris

I have multiple niche blogs. As a reader, I don't want to read about cooking if I'm reading an SEO blog–unless it's the perfect recipe for optimal SEO. ; )
Comments are closed.