One Or Many Twitter Accounts?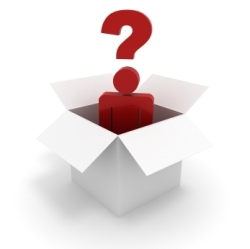 This post is part of the weekly Q&A section. Just use the contact form if you want to submit a question.
Ruben Ricart asks:
I wanted to ask your opinion on Twitter accounts. If one is involved in different niche related markets, should he create a twitter account for each and every niche, or use one account covering it all?
I think the answer depends on the goals that you have for your Twitter usage.
If you are using Twitter as a way of letting your readers keep updated with the new posts on your blogs, then one account for each website would be advisable, unless two or more blogs are on the same niche, in which case they could share the same account. For this purpose you could also automate the Twitter accounts and make they send messages every time a new post is published (which pretty much transforms your Twitter stream in a feed).
If, however, you are using Twitter to build an audience and connect with readers, friends and new people from around the Web, then you probably want to go with a single account, mainly because you will be able to focus your efforts and to have a more active profile.
These are just my opinions though, and since Twitter is a very new phenomenon, we are still figuring it out. That is why I also wanted to ask to the readers: how many Twitter accounts do you have, and for what purposes do you use them? In other words, how would you answer Ruben's question?
Recommended Articles for You
40 Responses to "One Or Many Twitter Accounts?"
Captain-Rob

Ahoy,

I have just one Twitter Acount. I started using Twitter in mid-Jan '09. Then I stopped using Twitter around July 4th. I just started over on the 25th (07-25-09) with a new account/user-name and building my following.

I think I will stick with 1 account, thanl you very much! 🙂

I do have a question. How do you automate feeds from one's blog to Twitter?

Thank you, your Pirate Friend,

Captain-Rob

ssk sorgulama

In my opinion, one Twitter account is enough. There is already far too much of a cacophony of jumbled, random posts and feeds on Twitter. Use one account and keep the posts to essential, useful updates, perhaps with helpful abbreviated links. Forget about multiple accounts and forget about posting every little brain dropping or shameless plug.

The flip-side is if you overload your "followers" with an unceasing stream of promotional or frivolous posts, it will further the sense of sensory overload, and cause more people to begin to ignore or unsubscribe from your feed.

Add value with your "tweets" or don't tweet at all.

hikaye

I have two accounts and it's working out really well for me. I have my @wahmsuzanne for those who know me or are in to blogging/internet marketing and such and I have @theweddingsite for my destination wedding related site and I have done a pretty good job of marketing that profile to brides and wedding vendors so it's very targeted and has helped me launch my new site.

Great question and I've enjoyed reading the post and the other comments. *SmiLes* Suzanne

Miss Twitter

What is twitter..?
LOL
sorry, just kidding. I have one, just for fun. I don't have any blog. What is blog anyway? .. Is it some kind of bird ?

Medyum

I think that multiple accounts is a must. Not all of your followers will want to follow all of you Tweets. If you have only one account you risk scaring off readers who do not want to get flooded with Tweets that are not of their concern.

Julie

Thanks for posting this. It finally gave me the push I needed to create another ID to separate business and my genealogy passion. Now I just need to figure out how to manage them both 😉

jules

Definately multiple, I have one for each project and the twitters are set up through blogs and websites. It would be a wasted twitter if I was to promote my affiliations on my two fingers up at british politics twitter (guy fawkes). The main trouble with twitter now is the amount of senseless posts and spam, getting your message through to the intended audience is more scatter gun approach blindfold but still worth it. You never know, you just might be near the barn door and get a hit.

Jim

But does anyone know a cool tool to manage multiple twitter accounts? I seem to spend half my life using my second account following the followers from my first account.

arka sokaklar

Is there any restriction for multiple accounts in twitter ?.

lika liku anak desa

i have two of twitter ID .. 😀 .. first for private and second for public … horeeeeeeeee
Comments are closed.