Is PageRank Based Only on The Number of Backlinks?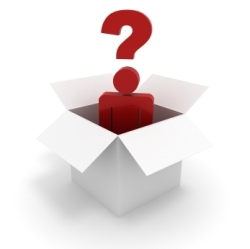 This post is part of the weekly Q&A section. Just use the contact form if you want to submit a question.
Whibbly asks:
Does PageRank only depend on number of inbound links ?
The first thing that you need to keep in mind is that there are two PageRanks. The nominal one, which is the one that shows on your Google toolbar, and which gets updated once every three months or so, and the real one, which gets updated constantly and is used inside Googles search algorithm.
The first one is used just to provide an indication for webmasters, while the second will have a direct influence on your search rankings.
Now back to your question, does PageRank only depend on the number of inbound links, also called backlinks?
The answer is no.
The number of backlinks certainly plays a role, but Google also evaluates carefully the quality and relevancy of those links.
By quality I mean the overall trust that the site that linked to you has. A link from the Stanford university would have more quality than one from your sister's blog. Another way to call quality is authority.
By relevancy I mean the proximity of the content on the website that is linking to you, to your own content. If you have a blog about cats, a link from your sister's blog that talks exclusively about cats too would be more relevant than a link from the Quantum Physics department of the Stanford university (unless they were talking about Schrödinger's Cat, but that is a joke only physics lovers will get…).
Let's consider a example to understand this better. Suppose you just launched two blogs, A and B. Both blogs talk about technology. On the first blog you decide to purchase 30 backlinks from very small and unrelated sites (most of which don't even have PageRank to begin with). On the second blog, on the other hand, you just publish one quality article, and that article gets linked from the homepage of TechCrunch.
If you wait three months and don't change anything else on the blogs, it is very likely that the the first one would end up with no PageRank at all, while the second one would probably end up with a PR1.
Some other interesting facts about PageRank:
many people think that PageRank uses a logarithic scale, meaning that increasing your PR gets tougher as you go (i.e. moving from PR5 to PR6 is more difficult than moving from PR2 to PR3)
real PageRank is not counted from 0 to 10, this is just a scale used for the nominal one
PageRank is only one of the factors used in Google's search algorithm, so a high PR does not equate to high search rankings automatically
Your internal and external links can affect your PageRank
Content and update frequency have no impact on PageRank
Recommended Articles for You
49 Responses to "Is PageRank Based Only on The Number of Backlinks?"
Matt Hughes

The scale of PR is indeed logarithmic. If it takes 10 PR1 links to get from PR0 to PR1, it takes many more to get from PR1 to PR2.

Eryaman hali yikama

Good info thanks for sharing with us.Nice information, valuable and excellent, as share good stuff with good ideas and concepts, lots of great information and inspiration, both of which we all need, thanks for all the enthusiasm to offer such helpful information here…

fernando

I would like to up in page rank, how to do that?

Faylar

I am very interested in your point that "… many people think that PageRank uses a logarithic scale…" I just wonder where I can find out a long list of websites with page ranks and no. of backlinks. I can easily run some regression analysis and share the insight with everybody.

Shakiyah

Very informative post.

I would just like to add that Google still favors organic listing.
Make sure that you link to quality, credible sites that are relevant to the theme of your website.

ravi

Hello Daniel,
You have proved it again. You know what, I have been searching for such a post, exactly like this one for the last few months. This is the ideal post about PageRank I had been searching for.
Frankly speaking, I had always known 100% of the information above but I was searching for such a post to confirm that other people too think the same.
Great post again Daniel.

KAINSMONEY

@ nits , My blog is page rank 1 and i have 400 backlinks , i have a blog about making money online and im post in forums about making money online , Thanks Daniel for this info , good stuffs .

Nits

Now i can understand after having the more then 2000 backinks my site IS PR 0. Thanks to writer now i can make it to PR 3 in next 3 months

Jo

Can anybody help explain if backlinks that point to Deep Links on your site hold anymore PR weight than standard homepage links ?

I thought I once read that for some reason, having Backlinks to Deep Links on your site does carry more PR weight but at the time it wasn;'t explained clearly enough to make any factual sense, any opinions on this ?

free

@Rob Buti – google usually gives your root highest pr and then for every level going further from the root the pr decreases by 1. if u had bigger pr on portofolio is probably because u had more links to it

medyum

Thanks for the break down. It certainly makes sense an incoming links from a reputable website would hold more weight in the rankings. I'd like to think that it's not just based on the popularity of that blog though. There are blogs that are important to a specific niche that may not receive heavy traffic.

Thanks….

Cheap iPhone 3g

2 page ranks? oh no ive only just got my head around 1.

Classic muscle cars

Wow…
This article is solved my all problems about pr updating, but pr is also depends on domain age?

Venkatesh Pai

Thanks for sharing such a nice information. I got answers of many answers.

Rob Buti

Can anyone in here please tell me what the hell happened? 2 weeks ago I had a PR of 2 on my homepage and a 3 on both my portfolio page and my about us page, now they are showing up as "NO PAGERANK INFORMATION AVAILABLE." What is the problem????? Thank You in advance!

Karen Cioffi-Ventrice

Interesting article. How do you find out what your PR is?

And, I tried to subscribe to the newsletter, but the link wouldn't work and I wasn't able to copy the url.

Karen

Kha Ton

I've just started blogging for few months and still confuse about PageRank and don't really know how it works. Thanks for the tips.

Kha

Paul – Leeds daily photo

Thanks for the confirmation of what I always thought. I agree with Ben, quality content +decent readership will lead to higher ranking. Google I think really prefers good links rather than just any old link. Not easy getting links from higher PR sites though.
Alexa is much more used by tech savvy people, or at least that is impression.
Comments are closed.