What WordPress Plugins Do You Use?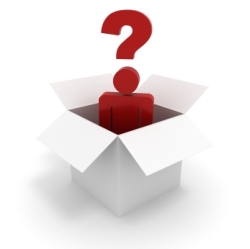 This post is part of the weekly Q&A section. Just use the contact form if you want to submit a question.
Rajasekharan asked:
What are those minimal set of WordPress plugins that you would recommend any blogger to use and which are those plugins that you actually use?
This is a question I get asked quite often, so lets take it out of the way.
First of all I don't think there is a minimal set of WordPress plugins that I would recommend to bloggers. It depends on the blog in question, and on what features the blogger requires for it. A simple photo blogger could get away with 4 or 5 plugins, while someone building a more complex website could need 15 plugins to make it run smoothly.
Now let's cover the plugins I am using on Daily Blog Tips (notice that this list might be different for my other blogs):
1. Akismet: Probably the first plugin I activate on any blog. It already comes with WordPress after all, and I found it to be the most reliable anti-spam plugin around.
2. All in On SEO Pack: I resisted using this plugin for a couple of years, but late in 2008 I was having a problem with duplicate meta description tags on my main content pages (homepage, page 2, 3 and so on), therefore I decided to give it a shot. I am very pleased with it, and definitely recommend to other bloggers.
3. Chunck URLs: Ever had someone leaving a comment with a really long URL that broke your site design? To prevent this problem you can use this plugin. It will break down long URLs automatically.
4. Custom Query String: This plugin is a life saver for me. It allows me to specify how many posts I want displayed on every page type of my blog. For example, it allows me to display 8 posts on the homepage, 15 posts per page on search results, and all the posts ever published on category pages.
5. SGR Clean Archives: Personally I think that all websites and blogs should have one page where all the articles and posts ever published would be available. That is what this plugin does, it creates an Archives page for you with all your posts. As the name says, the style of that page is pretty clean too.
6. Feedburner FeedSmith: I am not sure how necessary this plugin is if you point all your RSS feeds manually to the Feedburner one. I guess I use it just to be 100% that all the subscribers will be redirected to it.
7. Related Posts: This is an old "Related Posts" plugin, but it gets the job done. To be frank, lately I am finding that it lacks in some aspects, so when I get some free time I will make the switch to the Yet Another Related Posts Plugin.
8. Robots Meta: A cool plugin by friend Joost de Valk that allows you to add all the appropriate robots meta tags to your pages and feeds, disable unused archives and nofollow unnecessary links.
9. RSS Footer: This plugin allows you to add a text message or some links to your RSS footer. Additionally, it also comes with a feature to automatically add a link to the original post on the feed, which is particularly useful to combat content scrapers.
10. WP-ContactForm: A very old and rustic contact form plugin, but I love its simplicity. Somehow I also don't get spam even without a CAPTCHA on that form, and I have been using it for years.
11. WP-SuperCache: The best cache plugin available. It has a lot of advanced features, and it gets the job done when you have sudden burst of traffic from social media.
12. GoCodes: Very light yet useful plugin. It lets you create redirects on the fly, which is useful if you want to link to affiliate programs and advertisers while keep the links pointing to your own blog. It also allows you to track the clicks on those links.
13. Subscribe to Comments: The classic plugin that allows commentators to subscribe to the comment section and receive new comments via email. Lately I also started questioning how many people actually use this feature, but for now I will leave it live on my blogs.
As you can see I just use the plugins that are essential to the running of my website. Sometimes I install new ones to test them out, but if they are not essential, I remove them right after.
50 Responses to "What WordPress Plugins Do You Use?"
PB

Ooh! Thanks for this. The custom query plugin might be just what I'm looking for 🙂

SATISH — Technotip.org

hmm…when I visited SGR Clean Archives, it showed this message -> "Why are you here? Nothing to see here! 0_o"</b

Muzi Mohale

i find the 'Subscribe to Comments' really great for following a thread where i participated…

Vygantas

Clean archives link leads to page with

"Why are you here? Nothing to see here! 0_o"

SATISH — Technotip.org

@Vygantas, thanks for the link

Melodee Patterson | Virtual Assistant

Please don't remove your Subscribe to Comments plug-in. As a reader, I wish everyone used this!

Andy

I've been using the same Contact Form plugin for about 3 years, and it's only been in the past few weeks that I've started getting some spam from it, maybe you've just been lucky?

Scott Williams

Twitter Tools and Intense Debate (It's a neat blog comment tool)

Donny Gamble

I think you should have Top Commentators and CommentLuv on the list. These two plugins are becoming vital to the level of user participation on your blog.

Rarst

Most I know but will check out remaining ones. btw I know I had mentioned this in the past but I hadn't ever got a single "subscribe to comments" email from DailyBlogTips. 🙁 Only blog that seems to ignore my mailbox in such way. 🙂

PS checking option now (wasn't doing this lately), maybe it got somehow resolved

TechieProjects

thanks for this list of useful plugins, this is what i was looking for my blog.

Writer Dad

Yet another related posts plugin is awesome. I couldn't be happier with it.

USVI Beaches

No automatic database backup plugins? Do you backup manually or use another service/feature?

And yes, I am subscribing to comments. But – on that note – sometimes all the emails you can get from the subscribe (on a popular post) seem to be a hassle to the recipient.

Tom

Rick Regan

"All in One SEO Pack" and "Robots Meta" seem to overlap. I guess you're able to use them both without conflicts?

Ruben Ricart

Great Post! I use WP-Cache and It really improves the speed of the site – thanks for sharing Daniel!

Kelly

Great list! Be careful, though, when looking at Yet Another Related Posts Plugin… I had read some of the feedback about it that indicated that there were issues on sites with a lot of content. I decided to give it a whirl anyhow – brought down my site. Just a cautionary tale. 😉

Mindy

I want to install Subscribe to Comments, but its download page says it's only compatible up to WP 2.3.1. I have WP 2.7 so I'm afraid to get it. :/ Do you have any similar recommendations?

Andy

Have no fear Mindy, I have Subscribe to Comments running on my WP 2.7 blog.

Smart Boy

Thank you for your list of Plugins. There are a few in there I'm definately going to have to try.

As of now I use Akismet, All in One SEO Pack, flickrRSS, Global Translator, ShareThis, Twitter Tools, and WordPress Related Posts.

Blog Expert

There are way too many plugins I use. I am kind of on overload when it comes to plugins. It is okay, they are put to use and I just don't have them sit there.

Enduring Wanderlust

I'm light on plug-ins. Perhaps it's time to examine a few more. Thanks for sharing.

Daniel Scocco

@Rarst, I will check to see if there are any problems.

@Rick, there is one thing that the SEO pack does not do, which is to exclude search results from indexation by search engines. At least I believe so. That is the main reason why I also use the Robots Meta.

@Mindy, I believe it will work fine on WP 2.7.

Make Money Online with a 17 year old kid

Hey Daniel,
How are you doing. You know what, I like to read more about making money online blogs. And your blog comes in that niche to a great extent.
But amhy of your recent posts are not directly connected to this niche.
However, Thank you very much for this post. Although, I use blogger, But I am starting o use WordPress on a regular basis for my new blogs soon. I liked Akismet and Chunk URLs the most. Huge UrLs really destroy the look.

Regards
Laksh
http://makemoneyonline-withme.blogspot.com/

Dan Schulz

I for one happen to use the comment notification (via email) feature. One thing you could do though is move the form field above the submit button, since many people probably don't even click on it due to the fact that the submit button comes first. (Simple Usability 101 here.)

@Mindy, it'll work just fine with WP 2.7.

SE7EN

I want ALL WordPress blogs to use subscribe to comment plugin
so I can keep tracking of my comments 😛
I use HeasSpace2 instead of All in one SEO

redwall_hp

W00t, GoCodes! 🙂

I use quite a few of those plugins myself, including Related Posts. I've found that I like it better than the newer "Similar Posts" plugin that a lot of bloggers are using now. I haven't tried the Yet Another Related Posts Plugin yet, but I may get around to it sometime.

By the way, have you seen my latest plugin yet? It allows you to customize the contents of the Favorite Actions menu introduced in WordPress 2.7: http://www.webmaster-source.com/2009/01/04/wordpress-27-favorites-menu-manager-plugin/

Vijay

No doubt these are all essential plugins I will say.

The only pluging I have not yet used and tested is wp-super cache. 😉

Here is my top 10 plugins list prepared and using since long:
http://www.etechbuzz.com/top-10-wordpress-plugins/

Bill M – Personal Finance Blog

I use WPtouch which makes your wordpress blog mobile compatible without redirecting into a diff web site. Looks very slick.

Hugo Santos

Well, i use 29 plugins on my blog… is this too much? lol

Rajasekharan

Thanks Daniel for answering this query on plugins.

You mightn't have noticed the overlap of robots meta tag by All In One SEO and Robots Meta! Check the source code of your categories.

Doing it purposefully to remind/stress the spiders about robots meta tag?

Goldie

can anyone suggest a good plugin that will automatically insert a flickr image into a post?

Thanks in advance

Nick

Wow, these are some wicked great plugins since I use most of them, I use too many plugins, But I can't help me self! there so many useful plugins out there!

Great post!

Derrick Siu

Hi Daniel,

thanks for the list, been looking for a contact form but haven't gotten round to it, but now I know 🙂

by the way, i'm curious why you don't have gravatars enabled on your site? do you feel they don't add value to a site, or you just haven't bothered yet?

Cheers,

Derrick
One Month Blogging Newbie
http://www.TheNetExperiment.com

Phunchu

Just the time when i was looking for WordPress Plugins.. I have just used All in One SEO pack and I think it is high time i shud use other plugins. These seem pretty useful!!

Daniel Scocco

@Rajasekharan,

there is one thing that the SEO pack does not do, which is to exclude search results from indexation by search engines. At least I believe so. That is the main reason why I also use the Robots Meta.

Hediye

Good stuff, thank you!

izumou

Thanks for the articles,but I dont think Askimet works well agin,spammers have ther treicks of breaking it.

Rajasekharan

One more aspect that I noticed:

You have taken care to put noindex on datewise archives and categories but couldn't do that on subpages of homepage! I could help you with just a php code to avoid the usage of Robots meta plugin and put noindex to subpages too. Similarly All in SEO is not perfect in all ways and you can bypass All in one SEO's certain results with this code. Should I help you?

Laurence Flynn

Simple but excellent post. All blogs should post what plugins they use. I never thought about using some of these but I definitely am going to try some like the Archive and Robots plugins. Thank you!

Monty – Sensonize.com

Nice list of plugins, I think you should also use Top Commentators Widget 🙂

Jennifer

Excellent list! I love the subscribe to comments option. First of all, you can always check/uncheck the box so you do not have to subscribe. Secondly, the user is allowed to unsubscribe at a later date when they no longer wish to follow.

It's a great opt-in feature reminding the user about your site, which can only help.

SEO Genius

I use All in one SEO, Similiar Post, Homepage excerpt, Google Analytics, Google Sitemaps and another which I seem to have forgotten

rudy

I also did it like you, Akismet for the first time. Now i realized how useful it is 😀

Charlotte Web Design

Thanks for this. Somehow sometimes I find it hard to understand robot tags cause somehow some are similar with each other. But thanks for this.

medyum

Great Post! I use WP-Cache and It really improves the speed of the site – thanks for sharing Daniel!

Medyum

Munawar AM

Hi Daniel,

Thanks for email me about SGR Clean Archives.
I have to learn more about this plugin before I use it.

But how about this : SRG Clean Archives or SGR Clean Archives?
Geekwithlaptop said : SRG Clean Archives

Best Regards,
Munawar AM

george

Hi daniel! great website and info!
btw, i use platinum seo pack plugin. please check it out. fyi, i have use all in one seo pack for several years, thanks for all-in-one seo 🙂 but for additional reason i change to platinum seo. its rocks!

Tony B aka Mission0ps

Hi Daniel,
Good list and an addition for today's world is tweet old posts 🙂

PS struggling with SGR clean archives at the moment … I just have a "clean and empty" page showing 🙁

tech84

I would not put up a blog without Akismet installed period.
Comments are closed.