When Should I Move to a VPS or a Dedicated Server?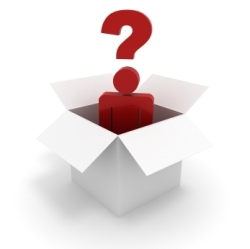 This post is part of the Friday Q&A section. If you want to ask a question, just write a comment below.
Joel asks:
Currently I am using a shared hosting account, but I see a lot of talk about VPS hosting and dedicated servers. When should I consider those solutions?
My short answer would be: as soon as you start making some money with your blog or website.
Shared hosting is fine when you are starting out. If I remember well I stayed for around one year on shared hosting, and my sites were already getting a decent amount of traffic at the time.
The problem with this type of hosting, however, is that your website will be in a server with dozens, if not hundreds of other sites. As a result, if any of these site owners screws up, you are likely to have problems, too.
For example, if one clueless site owner runs a script that crashes the server, your site will go down too, even if you had nothing to do with it. Secondly, if one site owner leaves some security holes open, your site might get hacked too.
These are the two main reasons for moving up to a VPS or, preferably, to a dedicated server whenever you become able to.
I don't recommend that you start right away on a dedicated server, because you could end up wasting money for a website that won't go far anyway. But as soon as you start making some money with your site it would be idea to make the switch, as this would protect your site and its income.
How much should you be making? I would say that when you reach $200 monthly or so you should consider getting a VPS (which costs around $40 monthly), and when you reach $500 monthly you should consider getting a dedicated server (which costs around $200 monthly).
Apart from the benefits mentioned, having a VPS or a dedicated server should also make your sites more responsive, as you'll not be sharing the server resources with dozens of other websites.
Finally, if you want a recommendation for a VPS or dedicated server check out HostGator. I rent a dedicated server from them, and I am very happy with it.

Browse all articles on the Q & A category or check the recommended articles for you below:
42 Responses to "When Should I Move to a VPS or a Dedicated Server?"
Swamykant

Hi Daniel

It is almost more than a year, I am using the Shared hosting server from Hostgator for blog- yourdigitalspace.com.Last two days it has used more that 25% CPU..

I think it is the right times to shift to VPS. I am planning to use either Hostgator VPS, Linode or Knownhost.

Which you thinks the best for VPS ?

Rahul

I moved from shared hosting to VPS hosting at eboundhost. My website loading speed has improved and I feel more secure with VPS because I have my own IP address.

Kelly

Ok, I am confused now. I have a shared hosting account with Startlogic. It has been fine but I have noticed that quite often I can't access my websites (wordpress blogs). I get a lot of 500 server errors.

I have one blog on the shared hosting which is getting around 2000 UV's a day and is currently earning me around $300 a month.

My hosting plan expires in a couple of days and I am considering upgrading to a VPS plan.

I have spoken to their tech support and I have to move the sites to the new server myself. I am actually a computer technition and manage a few Small Business Servers but have no experience with VPS hosting.

I'm just wondering whether upgrading the plan is going to solve my errors and will I notice a performance increase.

I am just worried about moving my blog as it is starting to make some nice money for me.

Although I also think that I could be missing out on more money buy not upgrading to a VPS!

Best Gadgets Deals

I still use local host cause use local currency and easy to visit the office…
Comments are closed.